ORR reports significant progress made in Network Rail savings plans
Network Rail is currently making progress ahead of target, being on track to deliver £391 million of efficiency savings in 2019 and 2020.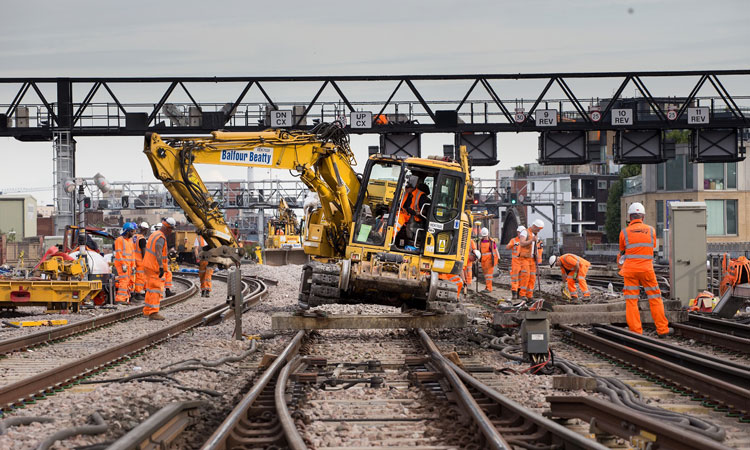 Copyright: Network Rail
Following concerns from the Office of Rail and Road (ORR) and its first efficiency assessment, it has been reported that Network Rail has responded well and made encouraging progress in delivering its five-year £3.5 billion savings plans.
Network Rail has provided ORR with stronger evidence in support of its efforts and appears to be on track to deliver £391 million of efficiency savings in 2019 and 2020, ahead of its outlined target. This represents significant progress and a noticeable shift in attitude and effort based on the strengthening of efficiency planning and delivery.
Chief Executive of ORR, John Larkinson, said: "We have seen encouraging progress from Network Rail in response to our earlier concerns and evidence so far suggests there is a welcome turnaround from the previous control period. However, the next four years have much more challenging efficiency targets and it is imperative that Network Rail stays focussed, particularly on ensuring work to renew the railway is planned well in advance to maximise efficiency and provide a stable work plan for the supply chain. ORR will be continuing to keep a close eye on progress to ensure Network Rail delivers."
The coming months will require Network Rail to continue to make significant improvements, with the challenge expected to become more difficult in 2020 and 2021. More work to renew the railway is planned, and the efficiency commitment will be required to almost double.
Despite a positive response to the current efforts, ORR has established concerns about the quality of the plans to improve renewals efficiency. The efficiency of Network Rail's engagement with the supply chain is also under review, given lower than anticipated work orders and the current 10 per cent underspend of renewals work, which Network Rail assures will be mainly recovered by the end of 2019.