Bombardier joint venture wins Chinese high-speed train contract
The CNY 2.97 billion contract requires Bombardier to build and supply 160 CR400AF high-speed train cars for the Chinese high-speed rail network.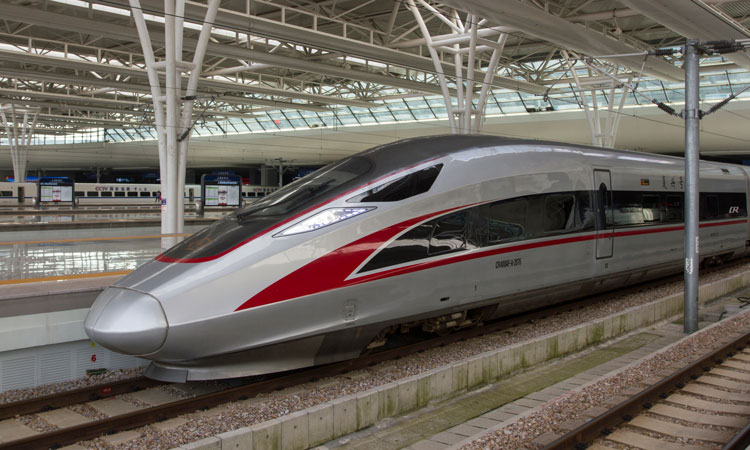 Bombardier Sifang (Qingdao) Transportation Ltd. (BST), Bombardier Transportation's Chinese joint venture, has been awarded the contract to supply 160 CR400AF high-speed train cars by China State Railway Group.
Under the CNY 2.97 billion contract, BST will be expected to build and supply the new standard high-speed train cars for China's rapidly evolving high-speed rail network, contributing to the expansion of the world's longest high-speed rail network. The 160 units will be configured into 10 16-car trainsets, with an operating speed of 350km/h, and will be delivered by mid-2020.
President of Bombardier Transportation China, Jianwei Zhang, said: "We are very proud to have been chosen to supply the new generation of CR400AF cars, a high-speed railway car, through our BST joint venture. China's high-speed rail industry has become one of the nation's economic pillar industries and the high-speed network has brought greater mobility and prosperity to the public. Bombardier is proud of its contributions to China's rail industry and looks forward to delivering more of the high-quality products that are helping China meet its ambitious long-term mobility goals." 
BST is the only Sino-foreign entity to win a new Chinese standard high-speed train bid. Bombardier Transportation China is a major signalling supplier to the Chinese high-speed network, and currently has seven joint ventures, which have delivered 4,500 railway passenger cars, 580 electric locomotives and over 2,500 metro cars, Monorail, APM and trams to China's growing rail transit markets.