Bombardier wins maintenance contract for Swedish REGINA EMU fleet
The SEK 280 million contract will include the heavy maintenance, refurbishment, and technical and comfort upgrade of 59 REGINA units until 2024.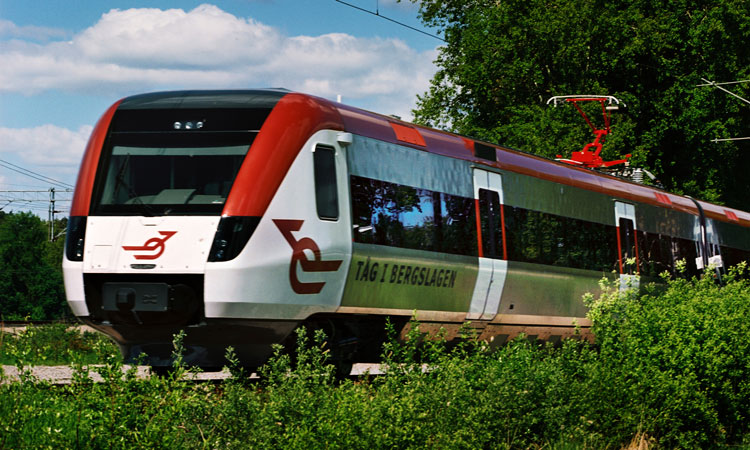 Copyright: Bombardier Transportation
Bombardier Transportation and AB Transitio, Sweden's rail vehicle leasing company, have signed a services contract for Bombardier to perform heavy maintenance and refurbishment on 59 BOMBARDIER REGINA Electric Multiple Unit (EMU) trains – 54 two-car trains and five three-car trains. The contract is expected to improve safety of the trains and heighten passenger comfort.
In addition to maintenance, Bombardier teams will also be involved in technical and comfort upgrades. This will include changing interior carpets, exterior paint, passenger seat refurbishments, interior lighting, installing additional pantographs with control equipment, and new headlights.
Marina Sundman, from Bombardier Transportation's Chief Commercial Office, Nordics Region, said: "With this new contract, Bombardier is expanding its services footprint in Sweden by maintaining the REGINA EMU trains operated by regional and private rail authorities, as well as refurbishing these trains to bring safe and reliable service to over millions of passengers across Sweden every year. We are proud to deepen our long-term relationship with AB Transitio and we are more committed than ever to delivering our range of service solutions to help customers maximise value from their assets."
Bombardier's local teams designed and built the REGINA EMU vehicles roughly two decades ago. Over 100 units are now operated across Sweden's rail network in various car configurations, each having travelled an approximate average of 200,000km annually in regional and intercity traffic. The vehicles support the public transport authorities from the south to the upper north of Sweden.
The contract is planned to span five years and is valued at SEK 280 million (approximately £22 million). Bombardier is expected to begin delivery of the newly refurbished trains in mid-2020 and will continue until mid-2024.