Green light given for further work on first Oxford to Bletchley rail line in 50 years
Permission has been granted on Network Rail's Transport and Works Act Order application for work to begin on the next phase of East West Rail.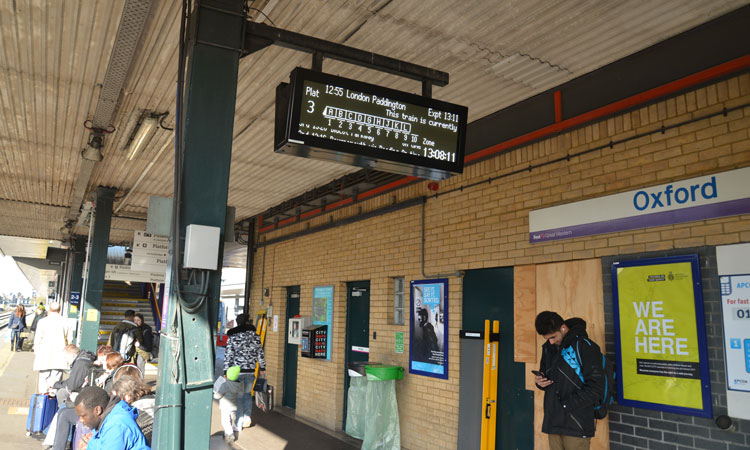 Once complete, phase 2 of East West Rail would connect communities and businesses between Oxford and Bedford, and Milton Keynes and Aylesbury.
The new rail line will also connect the Great Western main line, Chiltern main line, West Coast main line and Midland main line – providing passengers with much-improved cross-country rail links from East to West – helping to create jobs, boost economic growth, encourage people out of their cars and onto public transport and enable sustainable housing development for generations to come.
Tim Shoveller, Managing Director for Network Rail's North West & Central Region, said: "Building a new railway would transform connectivity and journey times across the heart of the country. East West Rail promises to provide a greener, low carbon transport system which will bring huge benefits to passengers and businesses – driving economic growth and creating opportunities for housing and new jobs."
Mark Shaw, Chairman of the East West Rail Consortium, an alliance of local authorities which produced the original business case for the scheme, said: "This has to go down as one of the most exciting weeks in the history of East West Rail, with approval to begin major construction of the Western section coming just days after the preferred route between Bedford and Cambridge was announced. East West Rail will transform the way people travel within and across the region, supporting communities, boosting businesses, unlocking job opportunities, and getting people out of their cars. The Consortium and the local authorities along the line will continue to work with Network Rail and its partners to ensure the western section is now delivered as quickly and smoothly as possible."
With phase 1 between Oxford and Bicester already complete, phase 2 involves track and signalling upgrades between Bicester, Bedford, Aylesbury and Milton Keynes, including reinstating a disused section of railway between Bletchley and Claydon Junction, north of Aylesbury Vale Parkway.