Preferred Route Option announced for Bedford and Cambridge line
East West Rail's announcement of its Preferred Route Option will now lead the UK Government to make a final decision on whether to take the project forward.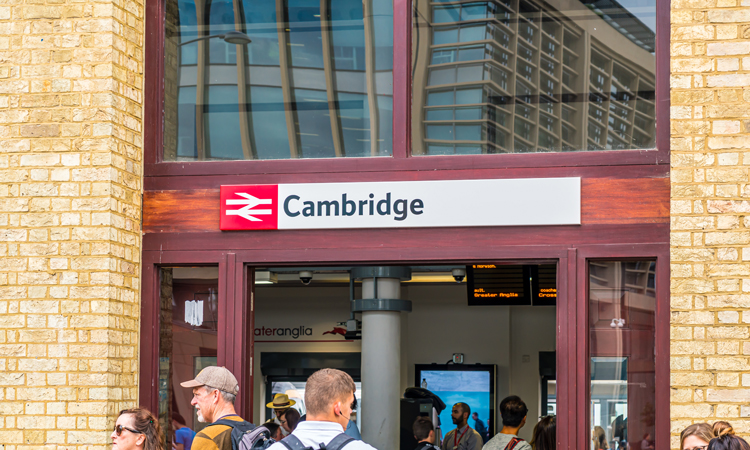 East West Rail (EWR) has announced a Preferred Route Option for the section of line between Bedford and Cambridge, moving the local communities a step closer to faster, more sustainable connectivity.
The announcement will lead the Government to make a final decision on whether to take this project forward, and to make an application for a Development Consent Order (DCO).
The Preferred Route Option is expected to renovate lines linking existing stations in Bedford and Cambridge with communities in Cambourne and the area north of Sandy, south of St. Neots.
Following detailed analysis, the route was chosen due to finding that: it would deliver the best value for taxpayers, returning the most benefit for every pound spent; it was the most popular option with people who responded to East West Rail's 2019 consultation; and it would deliver the best opportunities for supporting and enhancing the environment.
Chief Executive of East West Railway Company, Simon Blanchflower, said: "Of the five route options we consulted on, people were really positive about the one we have chosen. The line would bring people closer to opportunities for jobs and homes and bring friends and family closer together. There is still a lot of work to be done, including further consultations and engagement with local communities. Today is an important milestone for everyone living and working in the Arc, and for us at the East West Railway Company, marks the beginning of a really exciting new phase."
Potential benefits of the Preferred Route Option include:
A brand new station for the growing population at Cambourne
A brand new station in the area north of Sandy, south of St Neots, connecting with services to towns including Peterborough and Doncaster, and even as far as Edinburgh
Easy access to Bedford town centre, potentially supporting plans to regenerate the town and enabling connections to communities across the midlands
Simple access to Cambridge city centre, and connections onto communities across Suffolk and Norfolk.
As development for the alignment of the railway and further consultation preparations begin, a detailed process of land surveys will start to gain an understanding of plant and animal species, historical features and geological conditions that could affect the environmental or engineering decisions along the Preferred Route Option.