Deutsche Bahn adds 17 double-deck trains to Intercity fleet
Deutsche Bahn's new trains, provided by Stadler, will operate on the Rostock–Berlin–Dresden intercity line as of 8 March 2020.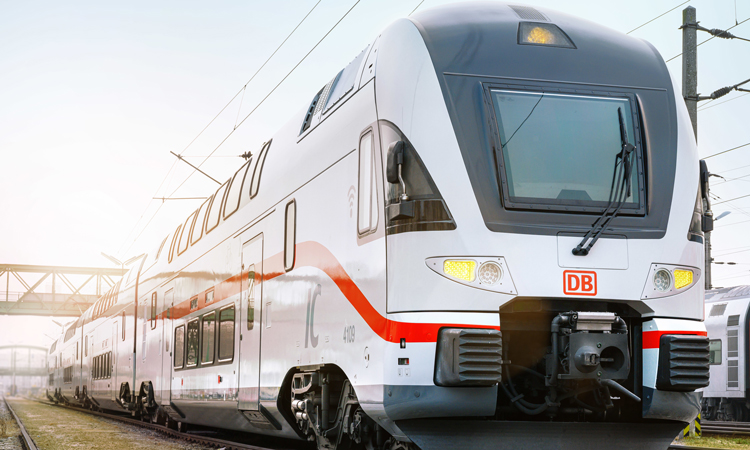 Credit: Deutsche Bahn
Deutsche Bahn has announced that it will expand its Intercity fleet by putting additional long-distance trains into operation, with 17 Stadler double-deck trains temporarily strengthening the existing vehicle fleet. The first nine double-deck electric multiple units (EMUs), previously utilised by the Austrian Western Railway, will be put into operation on the new Rostock–Berlin–Dresden intercity line as of 8 March 2020. 
Berthold Huber, Deutsche Bahn Passenger Board Member, said: "The latest addition to the fleet enables a two-hour cycle between Rostock, Berlin and Dresden. With new trains and new offers, we are making our contribution to climate protection and the mobility transition in Germany step by step."
The four-car Intercity trains offer 300 seats per unit and have been converted and refurbished by Deutsche Bahn. The trains benefit from a multitude of improvements, including: Wi-Fi, a reservation system, modern passenger information systems and space for luggage and eight bicycles. Both the upper and lower decks have panoramic windows, as well as a variety of seating choices. The lower deck has been designed to accommodate accessibility: passengers with reduced mobility are able to access the train by ramp, two designated wheelchair spaces are available, a disabled toilet is provided, and a Braille signage system facilitates orientation.
The new Dresden–Berlin–Rostock long-distance line is part of Deutsche Bahn's new 'Strong Rail' strategy, which will aim to bring more traffic to the railways – ultimately, Deutsche Bahn's goal is to double the annual number of long-distance travellers to 260 million.