ERFA calls for EC to adopt ambitious rail freight approach
In order to ensure the growth of the rail freight industry, ERFA has stressed the need for regulation revisions and a more ambitious approach from the EC.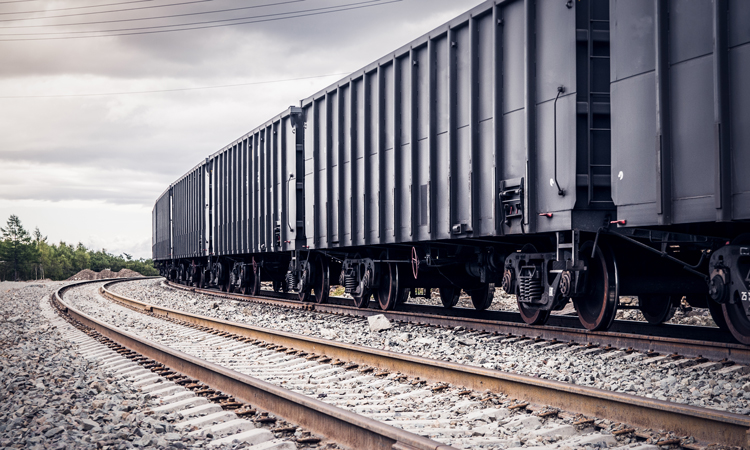 The European Rail Freight Association (ERFA) has called for revisions to be made to the Rail Freight Corridors Regulation (2010/913), following the public consultation on the European rail freight network, as well as the effectiveness of the Regulation. Additionally, ERFA has emphasised the need for the European Commission (EC) to consider and adopt a more ambitious approach to rail freight that meets the needs of the industry.
In order for the rail freight industry to grow, ERFA stresses that the sector needs a strong Rail Freight Corridors Regulation – one that ensures rail freight companies have access to a sufficient level and quality of capacity along corridors. Under the current regulation, capacity allocation is not meeting the needs of international rail freight due to the fragmented approach.
Dirk Stahl, President of ERFA, said: "We need to get to the stage where organising and operating an international freight train across borders is as straight forward as organising and operating road freight on European motorways. Rail freight companies are currently faced with significant operational and administrative burdens which creates an unlevel playing field with other modes of transport. The revision of the Rail Freight Corridors Regulation must serve as the moment to level the playing field for rail freight."
Due to most rail traffic – in particular, passenger traffic – being national, infrastructure allocation is subsequently managed at a national level. As rail freight is usually an international issue, an international approach to capacity allocation is, therefore, required. As a result of this, the revision of Regulation 2010/913 has a crucial role to play in bridging the national approach of capacity allocation and the international needs of freight transportation.
The demands of the ERFA are as follows:
Improve the quality of paths for freight trains
Give equal priority in slot allocation
Make sure that operational rules are internationally secured and harmonised
Introduce a supranational traffic management
Empower corridor organisation.
Secretary General of ERFA, Conor Feighan, added: "ERFA has contributed to the public consultation and looks forward to engaging with the European Commission and other stakeholders in the next steps of the process. ERFA strongly believes that the needs of the rail freight industry must be central to the revision process and that it is crucial for Europe's modal shift objectives that this opportunity is not lost."