Rail freight across the globe: What can we learn?
As we welcome a new decade, Alex Veitch, Head of Multimodal Policy at FTA, looks at the global picture and prospects for rail freight; exploring what the UK can learn from the successes of other nations and what the future holds for this valuable sector.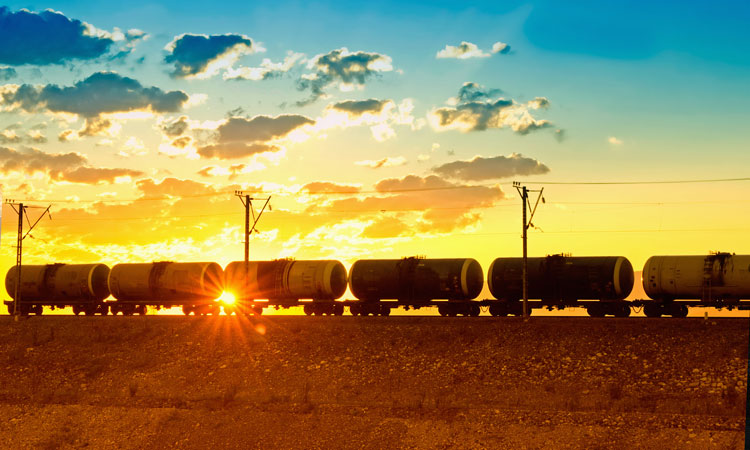 Rail freight is set to play a larger role in the movement of goods in the UK and internationally; its use is steadily increasing, with the total volume of rail freight moved rising by three per cent year-on-year. And with its credentials as a more environmentally-friendly method of travel – rail is per tonne/km the lowest environmental polluter – its use should be maximised to help the UK government achieve its goal of net-zero greenhouse gas emissions by 2050. 
Mode share across the globe
The difference in modal share across the globe is startling. A report by the International Union of Railways (UIC) identified that rail holds 60 per cent of the total modal share in Russia; in the USA, it accounts for 55 per cent and 50 per cent in China. While the European market is harder to evaluate, estimates by the UIC place rail share at approximately 18 per cent.
Rail is per tonne/km the lowest environmental polluter
For freight transport to become a sustainable industry in the UK, we must, in the view of FTA, see a significant rise in the modal share of rail. Currently, 75 per cent of all freight is transported by road in Europe, accounting for an estimated annual emission of 275 million tonnes of CO2. With freight transport anticipated to grow by 30 per cent by 2030 – according to UIC – this could place an extra one million trucks on European roads to meet demand. It is clear this trajectory cannot continue; so, what – if anything – can we learn from our neighbours across the pond?
USA: A closer look
In the USA, a flourishing rail sector is thought to be a key indicator of the country's overall economic strength; such is the importance of rail to the logistics industry. While more traditional rail freight markets, such as coal and trade, have declined in recent years – the latter due to ongoing trade disputes – domestic consumer spending has soared, fuelling a powerful growth in rail freight. According to the Association of American Railroads (ARR), the rail industry's strength lies in its ability to quickly adapt to changing consumer behaviours in order to remain competitive. Interconnected supply chains have played a key role in this; in 2019, intermodal was the fastest growing sector of rail traffic. So integrated is rail in the USA's supply chain, it helps ship 54 tonnes of goods per American each year, as shared by ARR.
In the view of FTA, the USA's rail industry has been agile enough to adapt to the decline of coal markets and the strain of the country's trade disputes; it has embraced the opportunity gifted by strong consumer spending. But, while the USA has whole-heartedly embraced intermodal transport, it may not be quite so simple for the UK; as such, it is hard to compare the two.
Lessons learned
In the UK, instigating a modal shift to rail – especially in urban environments – will be full of obstacles. Rail freight operators must compete with passenger rail for space, so gaining track access is often difficult; at peak times it is very challenging. While this can be mitigated by using off peak or night-time capacity (when there is less demand from passengers), noise restrictions – especially where there are residences near the line – limit these opportunities. The USA simply does not have this problem: most of the country's rail network is designed to carry freight, not passengers. In fact, despite having the largest rail network in the world, it carries significantly fewer passengers than many first-world countries, according to The Economist.
The USA's rail industry has been agile enough to adapt to the decline of coal markets and the strain of the country's trade disputes
And, of course, as the UK is significantly smaller than the USA, often domestic road travel is the quickest, most efficient route. But, there are still steps the government can take to make rail a more attractive option for businesses. Firstly, FTA is calling for improvements to the way in which access to rail capacity is allocated. There are cases where new passenger services entering into contracts with public bodies are allocated paths that have previously been allocated to freight operators. High track access charges are another issue; unless costs match – or are lower – than those associated with road travel, many businesses will not see it as viable mode, or will use it only on a limited basis.
FTA, as the only business group representing all of logistics, continues to campaign for regulatory reform and works to support members in addressing the main challenges facing rail, including changing demand patterns, network capacity, network access, and the constant pressure to drive down costs. The demand for rail freight services is growing; we need to ensure we have the infrastructure and regulatory environment in place to embrace new opportunities for growth.
Alex Veitch

has both an environmental and a logistics background, and has held project management, advocacy and management roles in the environmental non-profit, government agency and railway sectors during his career in the UK and overseas.