Hull Trains becomes only UK TOC to operate an entirely new fleet
Passengers travelling on any of Hull Trains' 92 weekly journeys from Hull to London will now do so on new state-of-the-art Hitachi 802 trains.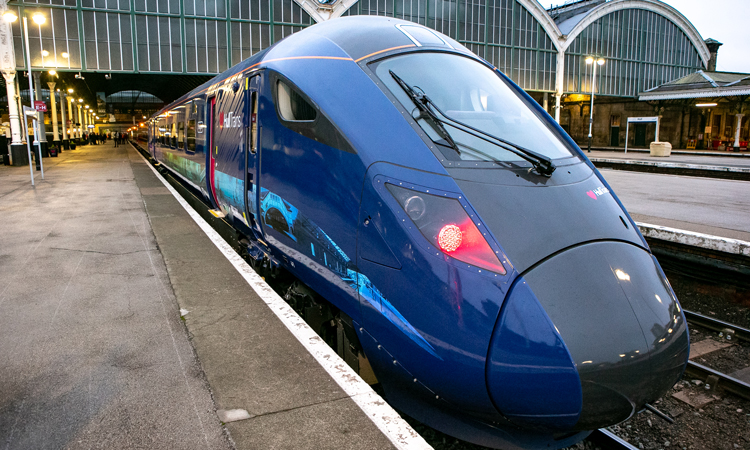 Credit: Hull Trains
The UK's smallest rail operator, Hull Trains, has become the only UK train operating company (TOC) to guarantee that passengers on every journey will travel on a brand-new Class 802 Paragon intercity train.
The operator now utilises an entirely new fleet that generates enough space to provide an additional 5,000 seats for passengers. All 92 weekly journeys between Beverley and London that are operated by Hull Trains will benefit from the new trainsets.
Managing Director for the TOC, Louise Cheeseman, said: "At Hull Trains, we are incredibly proud to be the only UK operator boasting an entirely modern fleet of trains. This is a passenger promise that we can confidently guarantee to everyone who travels with us. It's a huge step change for the city of Hull and for transport in the North. Across the network, half of Britain's trains are being replaced, new for old. We're honoured to play a part in modernising our railway, transforming travel for passengers and leading from the front in our fleet replacement programme."
As a result of £60 million of investment, Hull Trains is currently the only train company in the UK to operate an entire fleet of trains that are less than six months old. Unlike other TOCs, Hull Trains has introduced each new train into operation immediately following final safety tests being completed by Hitachi.
Louise continued: "Our bi-mode trains have the ability to switch between diesel and electric operation. This was invaluable during the disruptions from the recent storms as all train operators on the East Coast Main Line needed to operate in diesel mode at a reduced speed for safety. Now we're in a position to consider what opportunities there are to expand our services. It's a really exciting to see what the future holds for Hull Trains."
Louise concluded, with an emphasis on future plans and the impact on the passenger: "It's our 20th year in business and we are committed to strengthening our role in the development of the city. We have ambitious plans to develop and expand our services and are constantly looking at new ways to attract customers and improve customer experience."
The UK rail network is currently in the midst of one of the most significant modernisation programmes in history, including undergoing one of the biggest fleet modernisation programmes, in response to an increasing demand for rail transport which is expected to rise by 58 per cent over the next 10 years.