Northern's Allerton and Manchester train depots receive major overhauls
Following significant investment from Northern, the Allerton and Manchester train depots are now benefiting from increased maintenance capabilities.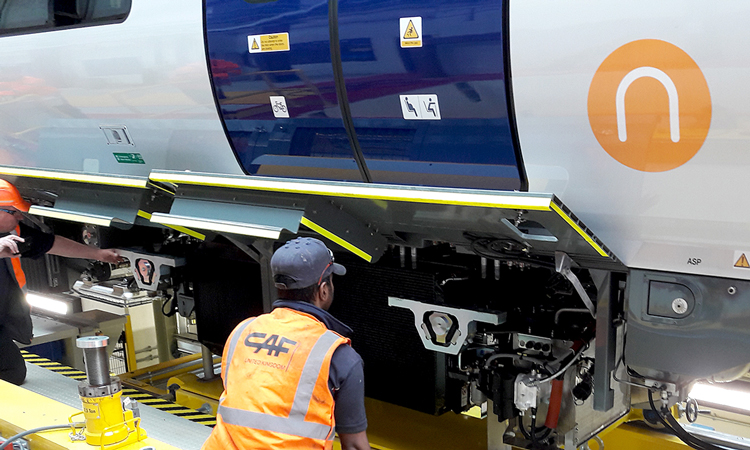 Allerton train depot. Credit: Northern
The Northern Rail depots at Allerton and Manchester are now benefiting from a £6 million and £20 million state-of-the-art overhaul, respectively. The cash injection into both depots have enabled the sites to offer the best possible maintenance for the company's new trains, subsequently improving reliability and punctuality for customers.
The Allerton depot's location is ideally suited to maintain, service and stable trains operating between Liverpool, Manchester and Blackpool. Currently housing Northern's new Class 331 electric trains, as well as the refurbished Class 332s and Class 319s, the depot is set to provide a base for the innovative Class 769s in the near future. The developments have provided the Allerton depot with the capabilities to maintain and stable up to 118 trains at any one point, as well as improve turnaround times for trains requiring maintenance.
At the Newton Heath train depot in Manchester, where Northern's brand new diesel trains are housed, the company's trains will be routinely serviced, maintained, repaired by the team of 300 staff – much of which is carried out at night in order to keep trains in passenger service during the day.
Northern's Engineering Director, Ben Ackroyd, said: "Trains are just like cars, they require regular maintenance and need to be repaired when mechanical issues occur. We want to get as many trains out in service as possible and, to do that, we need state-of-the-art engineering facilities and expert technicians and engineers."
Expected to be completed in June 2020, the expansion project at Newton Heath will feature a new maintenance shed with 16 15-tonne power jacks fitted, which will be strong enough to lift a four-carriage, 96m-long train. By having the ability to lift a whole train in one go – instead of the old method, which involved splitting the carriages in order to allow undercarriage components such as engines and wheel sets to be replaced – the speed of renewals will be increase and trains can, therefore, re-enter customer service sooner.
Features of the Allerton overhaul include the construction and installation of several hi-tech pieces of equipment and infrastructure that are designed to modernise the maintenance of trains and turn Allerton into a 21st century hub of engineering excellence. Other features include high level access platforms (accompanied by a crane to allow for top-of-train maintenance), undercarriage bogie drop and trolley to safely remove underframe components without having to lift the trains, and newly designed shore supplies which provide power to trains undergoing maintenance.
Ben continued: "Train maintenance depots are the unseen critical element of the railway, and Arriva has delivered a multi-million pound investment across the north to improve and expand these operations. Infrastructure development is not easy and takes a long time, but I am confident these improved depots will deliver more trains into service on a daily basis and help improve capacity for customers."
The Allerton depot has planned further expansion, with a new wheel turning facility set to be installed. With this installation, Northern's engineers will be provided with improved capacity to fix wheels which are damaged through general wear and tear, and also through difficult autumn and winter conditions.