Clayton Equipment to supply emission-free locomotives to Sellafield Ltd
Clayton Equipment have agreed on a contract to supply Sellafield Ltd with two emission-free Hybrid+™ CBD80 shunting locomotives.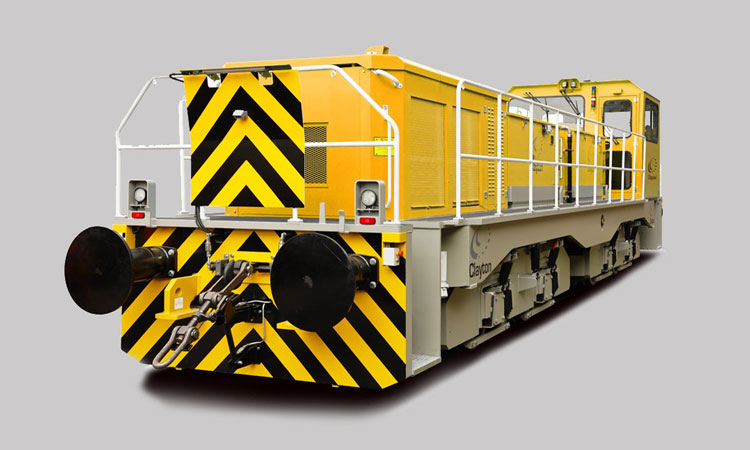 The only British independent locomotive manufacturer in the UK capable of designing and manufacturing locomotives up to 150 tonnes, Clayton Equipment, has agreed a contract to supply two innovative Hybrid+™ Diesel CBD80 locomotives to Sellafield Ltd, a wholly-owned subsidiary of the Nuclear Decommissioning Authority.
The Clayton Equipment CBD80 locomotive is a 80 tonne Hybrid+™ Bo-Bo locomotive. The locomotive is self-contained, with on-board battery charging. Costs and emissions are significantly reduced by the Hybrid+™ technology. Battery charging is undertaken from a three-phase supply, providing 100 per cent emission-free solutions or from the low-emission, EU Stage V Diesel engine.
The supply of the two CBD80 locomotives will enable Sellafield Ltd to realise significant commercial benefits from reduced operation and maintenance costs. Additional benefits from their investment in greener technology include reduced emissions from the cleanest diesel engines, a reduced carbon footprint, reduced noise levels, greater haulage capacity and increased reliability.
Clayton Equipment who 'lead the way' in offering low emission rail locomotives also provide the additional benefit of UK-based customer service support. 
Clive Hannaford, Managing Director at Clayton Equipment, said: "We are very privileged to supply Sellafield Ltd with sustainable, low-emission, environmentally compliant equipment which meets their commitment to invest in technology and provide cost savings with long-term durability."