HS1 Ltd research highlights high-speed train travel emission reductions
Research by HS1 Ltd has found that high-speed train travel between the UK and Europe has enabled a yearly emission reduction of 750,000 tonnes of carbon.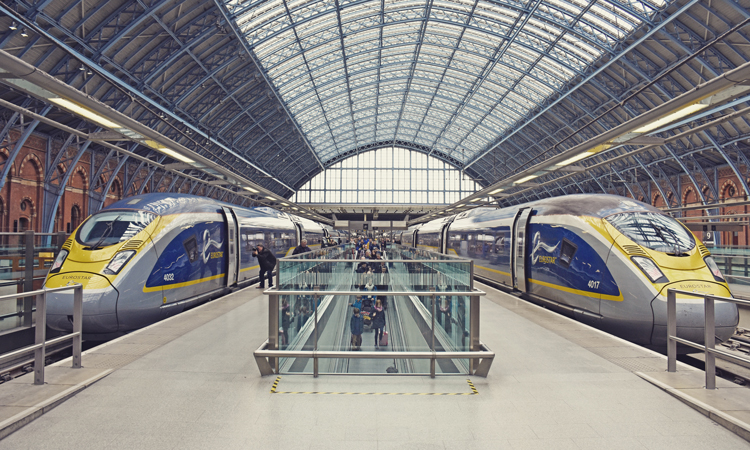 Research published by HS1 Ltd at the beginning of March 2020 has found that high-speed train travel for journeys between the UK and Europe enables a reduction of 750,000 tonnes of CO2 per year, the equivalent of 60,000 flights. The findings highlight the huge environmental and socio-economic benefits of international rail services.
CEO of HS1 Ltd, Dyan Crowther, said: "More and more people are switching to rail as the most environmentally-friendly way of travelling between the UK and a growing list of destinations in mainland Europe.  They enjoy international travel without the hassle which is all-too-often associated with airports and make important environmental savings along the way. We are a fast, efficient, reliable and green gateway to Europe."
Upon fully optimising the newly opened routes to Amsterdam and Rotterdam to their full potential and new international destinations are introduced, the research predicts that a further 470,000 tonnes of CO2 – the equivalent of 26,000 short-haul flights – will be saved by passengers making up to 4.9 million additional international train trips per year.
Transport Secretary Grant Shapps said: "HS1 is a true success story and we are fully committed to expanding international high-speed rail links between the UK and the rest of Europe as part of our work to be a truly Global Britain. This new partnership demonstrates the huge potential of high-speed rail to help the UK reach its net zero carbon emissions target by 2050."
HS1 Ltd, which operates the high-speed railway connecting St Pancras International to the Channel Tunnel, is working with international partners to connect direct services to Bordeaux, along with other new international destinations including Frankfurt, Dusseldorf, Cologne and Geneva. It is expected that 200,000 people will use high-speed services between London and Bordeaux each year. 
By providing the connection to the European continent, the international line currently generates £2 billion annually through increased tourist spending and supports an approximate 3,600 full-time jobs. As opposed to those who fly, business passengers are able to work on the way from city centre to city centre and reap productivity gains equivalent to 2,500 full time employees.
Related topics
Related regions
Related people