GB Railfreight unveils plans for new operational and training facility
GBRf's new £3 million operational and training facility will house state-of-the-art simulators and a control tower, bringing together a variety of teams under one roof.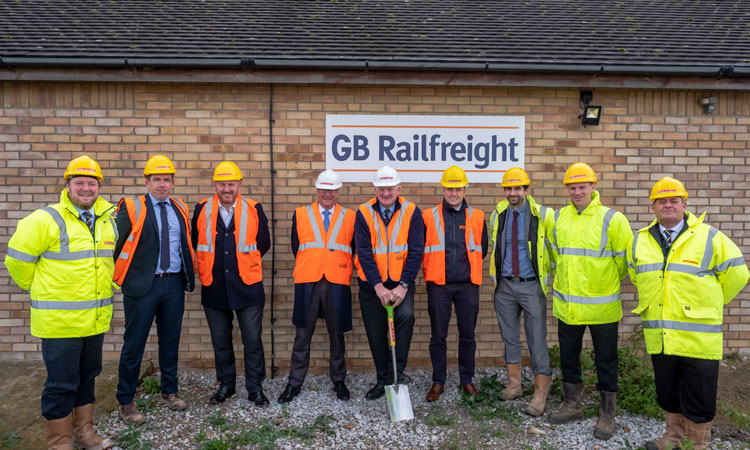 GB Railfreight (GBRf) has revealed its plans for a £3 million operational and training facility, set to be built in Peterborough, in order to meet the increasing demand for rail freight across the UK. Founded in 1999, GBRf is the third largest rail freight operator in the UK, boasting a turnover in excess of £200 million. As one of the fastest growing companies in the railway sector, the freight operator is now expanding its operations by investing in new office and training facilities.
Managing Director of GB Railfreight, John Smith, said: "The plans for our new Peterborough office have been a long time in the making and following planning permission being granted at the end of [2019], we are eager to get shovels in the ground so that we can provide the best possible facilities for our colleagues. Our decision to award Lindum with the construction contract was an easy one to make. Their reputation and track record sets them apart."
Planning permission for the development was granted in December 2019, with the project expected to be completed by November 2020. Construction of the three-storey building will be undertaken by Lindum. The work will involve the demolition of existing temporary office buildings and construction of a new building to house a control room, three classrooms, a board room and staff welfare facilities.
Dean Duthie, Head of Major Projects at GBRf, said: "This is a fantastic investment for us, bringing together a variety of teams under one roof. The training school will support our state-of-the-art class 66 simulators, whilst our control tower overlooks East Coast mainline bringing us closer to frontline operations. It is a privilege to have the opportunity to lead on such a scheme."