Littleport station undergoes infrastructure work to improve passenger access
The removal of its track crossing and installation of a new access ramp and staircase will improve safety and access for passengers using Littleport station.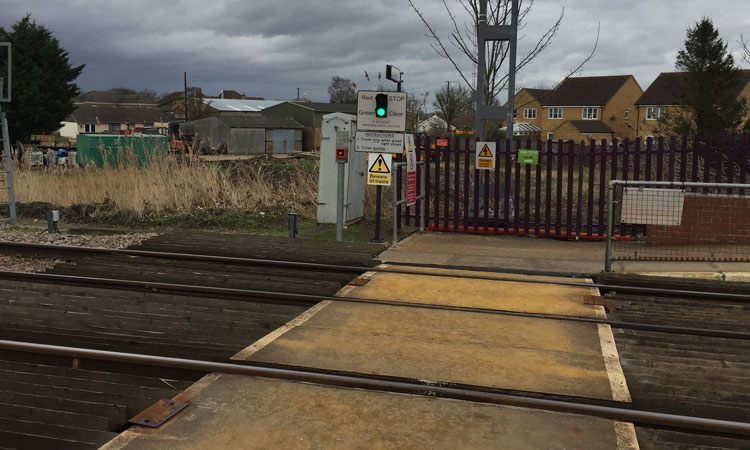 Passengers will benefit from the investment being made to introduce eight-car services on the Fen line between Cambridge and King's Lynn.
A new access ramp and staircase has been constructed to allow direct access to the platform from road level together with a dedicated route via an underpass at the south end of the station.
The changes to the station mean that the track crossing, which was the only access to Platform 1, can be permanently removed to allow platform extension work for Platform 2 to continue.
The longer Platform 2 will enable eight car train services to call at the station from December 2020, improving capacity for passengers travelling on the Fen line.
Natasha Thomas, Network Rail's Senior Sponsor for Anglia said: "I'm really pleased that we are able to improve safety for passengers while delivering a significant piece of infrastructure work at Littleport. The removal of the track crossing will not only help us deliver the station improvements to enable eight car trains to call at the station, it will also mean we can remove the need for passengers to walk across the tracks by providing a safer route to Platform 1."
Keith Jipps, Infrastructure Director at Govia Thameslink Railway which runs Great Northern services through the station, said: "Our passengers will be pleased to see progress being made on this vital project with an early benefit of a safer route to Platform 1 at Littleport."