ÖBB's Rail Cargo Group increases freight services for Salinen Austria AG
As the COVID-19 pandemic continues to cause travel restrictions and border closures, the Rail Cargo Group has increased its services to replace road transport.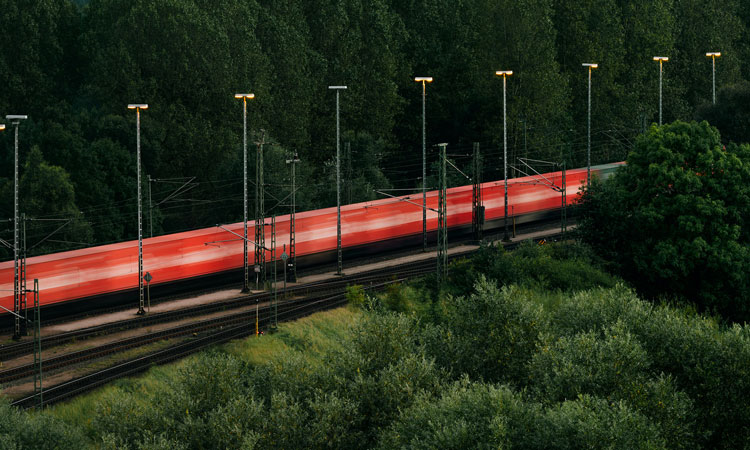 Credit: ÖBB/RCG/David Payr
In light of the challenges currently facing international freight transport as a result of the COVID-19 pandemic, the Rail Cargo Group (RCG) – a member of ÖBB – has been able to significantly increase its transport services for Salinen Austria AG.
Additional rail freight transport services were arranged in a matter of days, and the goods reached their destination in Hungary within just one week. This means that it is possible to secure essential supplies for the food, pharmaceutical and cleaning industries on an international scale.
CEO of the Rail Cargo Group, Clemens Först, said: "In these challenging times, we are particularly aware of our responsibility to keep the flow of goods moving; we are introducing new products for our customers and can increase our existing capacities, for the very purpose of securing supplies on an international scale."
CEO of Salinen Austria AG, Peter Untersperger, said: "The Rail Cargo Group was able to overcome the current challenges in international freight transport by arranging rail transport services for us within a matter of days. This means that we are able to continue delivering salt to Hungary, Italy and Croatia, where it is needed to support the countries' critical infrastructure, particularly in times like these."
Each year, the Rail Cargo Group transports over 300,000 tonnes of salt to destinations all over Austria, Italy, Romania, Slovakia, North Macedonia and Serbia.
The current border restrictions as a result of the COVID-19 pandemic for trucks in Hungary have led to a further 50,000 tonnes being shifted to rail. This equates to between 50 and 60 truckloads per week, which transport essential provisions to Hungary. Rail Cargo Group's transport services in Italy have also been significantly increased from 15 to 20 wagons per week. In addition, a new route to Zagreb/Croatia running two to three times per week has also been arranged for wagons and groups of wagons.