How climate change legislation is affecting transport infrastructure
As the world grows warmer, environmental legislation grows with it. For contracting authorities, each item of legislation adds a new layer of legal responsibilities – and failing to fully comply with them can have serious consequences. Beth Fryer, Legal Counsel Advisor for Atkins' UK Transportation business, explains how to get to grips with your legal obligations to the environment.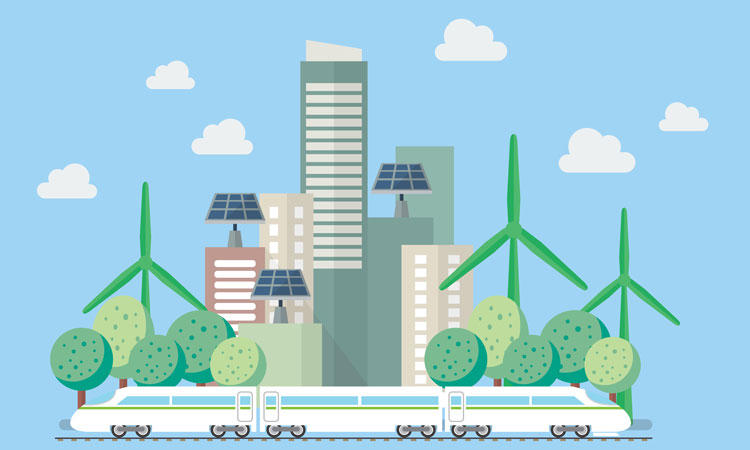 Imagine: You are a contracting authority, seeking a contractor to help deliver a major piece of infrastructure. You have signed the contracts, planning has been completed and, soon, the work will begin.
But suddenly you hear news of a legal challenge from pressure groups attacking the project's impact on the environment. A successful challenge could derail the whole project. Given the rapidly changing legislation around climate, are you certain that you've fulfilled your legal obligations to the environment?
This scenario is becoming increasingly common. Urged by the public, governments are enacting more climate change regulations. According to the London School of Economics' Grantham Research Institute, there are over 2,000 pieces of climate legislation around the world – most of which were passed in the last decade. Almost 40 per cent of all countries have pledged 'Net Zero' emissions by 2050. The UK enshrined its own Net Zero pledge into law with 2019's Climate Change Act amendment.
In turn, the variety of legal duties to the environment is growing. Failing to meet these duties can result in far more than just a slap on the wrist. In February 2020, a court of appeal ruled that Heathrow Airport's planned third runway was illegal because ministers did not sufficiently take into account the government's climate change commitments – specifically, the Paris Agreement. In December 2020, the ruling was overturned by the Supreme Court; however, the numerous court cases illustrate the complexity of the obligations placed on contracting authorities. The delay, subsequent cost implications and negative press will have a long-term effect beyond this project. For example, Britain's regional airports, all of which are looking to expand in the coming years, may find that gaining agreement to their new runways is far trickier.
From one case to the next
The landmark status of the case and its global publicity means it has already set a precedent for using the courts to launch attacks on other planned infrastructure.
The threat extends well beyond the airports. RIS2, the UK government's latest road investment strategy, is currently facing action from the Transport Action Network (TAN). RIS2, and its £27 billion of funding for roads, is now under judicial review. But whereas the Heathrow claim largely related to the failure to take into account the Paris Agreement, RIS2 is also being challenged under the 2015 Infrastructure Act, which confers a duty to consider the road investment strategy's effect on the environment. It is also facing challenges through the Air Quality Standards Regulations (2010), the Climate Change Act (2008) and the Environmental Assessment of Plans and Programmes Regulations (2004), among others.
The consequences of successful climate action are huge. Not only does legal action add a direct cost, it also invariably delays a project by months or even years. Delays themselves are costly and then tend to intensify scrutiny. This often results in bad publicity, potentially tarnishing the reputations of both the contracting authority and the project. Delays also leave the project susceptible to changes in the political climate; we now have a prime minister who famously said that he would "lie down" in front of the bulldozers at Heathrow Runway 3 to "stop the construction", and then COVID-19, which has impacted the aviation industry tremendously.
Expanding duties
As climate legislation has proliferated, so too have the duties it confers. Strategic assessments, carbon budgets, air quality reviews – the list is growing, and the onus is on the contracting authority to be fully cognisant of them all. So, what can you do to mitigate the risk? The first step is to understand what your legal obligations are, right from the beginning. This might mean bringing a climate change legislation expert to the team during a project's initial stages. It might mean seeking independent legal advice. Either way, it must ideally be undertaken as early as possible, so that, from its infancy, the project is reviewed and developed in light of the various legal obligations and considerations, rather than trying to apply them retrospectively.
Second, it's very important to ascertain how you will evidence your, and the project's, commitment to sustainability. Failure to demonstrate that you have fulfilled your legal obligations could be as bad as failing to comply with them at all. Further, to the extent that the project contains KPIs or commitments to environmental related matters – these need to be measurable or quantifiable, else they may be rendered meaningless. Ensuring that you have a proper documentation process that is keeping track of all activities related to your environmental duties, and a plan for how you will collate metrics going forward, is therefore a vital component. This might necessitate improving the way you handle data. Good information management practices, for example, help to ensure that data is properly gathered, stored and maintained. And the better you harness the data, the stronger the case relying upon it.
The vision, design and intentions of a major infrastructure programme go a long way to determining its eventual carbon footprint. Therefore, unless you're ensuring adherence to legal climate obligations at the very beginning, future interventions may be viewed as little more than lip service. For example, if you are planning a new railway line, proving its adherence to the 2050 Net Zero target will be much harder after the design has been finalised, because it has not been optimised for Net Zero. And sustainability goes much further than emissions. What materials are being used in the design, where do they come from and how will they be maintained? How will the tracks impact the local environment? Your obligations are potentially vast and thorough – and so, too, should be your planning.
The future is regulated
Climate change is not going away. With each new temperature record, with each unprecedentedly severe storm, the pressure on governments to tighten environmental regulations will grow. In the future, contracting authorities and contractors alike will probably have even more legal obligations relating to climate. Such obligations could potentially change every few months, from the emergence of new legislation to new interpretations from the courts of existing legislation and various challenges. Contracting authorities, therefore, need to maintain awareness of their obligations throughout the lifespan of the project.
While increased restrictions are good news for the natural world, they could also make approving built infrastructure more difficult. If we want new infrastructure to be delivered on time, in a sustainable manner and without falling foul of climate change legislation, then we must take all such legal obligations seriously. Experience has shown us what can go wrong if we don't and must serve as a warning to future large-scale built infrastructure projects: Know your duties, or prepare for court.

Beth Fryer is Legal Counsel for Atkins' UK Transportation business. She provides strategic and commercial legal advice across Atkins' four transportation markets: Strategic Rail, Signalling, Local Authorities and Strategic Highways.
Issue
Related topics
Related people