Roundtable: Decarbonising Rail
Find out what these industry experts think about topics including: the barriers in upgrading and electrifying existing/new rail networks; overcoming the uncertainties of using alternative green traction technologies; and how the rail freight sector plays a part in rail's decarbonisation efforts.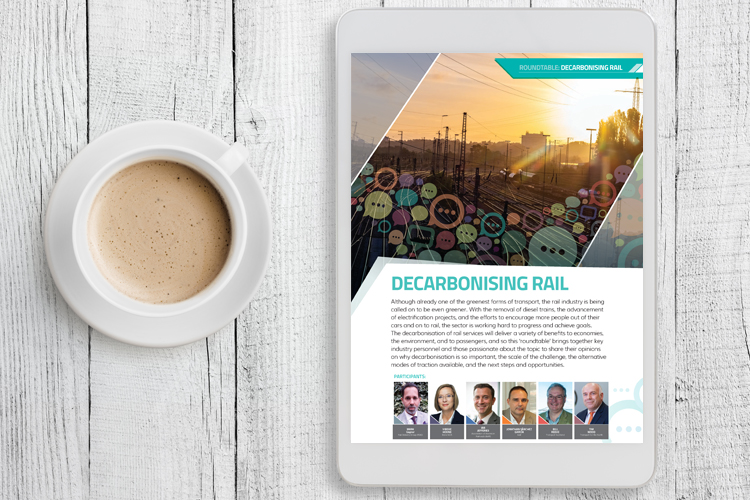 Although already one of the greenest forms of transport, the rail industry is being called on to be even greener. With the removal of diesel trains, the advancement of electrification projects, and the efforts to encourage more people out of their cars and on to rail, the sector is working hard to progress and achieve goals. The decarbonisation of rail services will deliver a variety of benefits to economies, the environment, and to passengers, and so this 'roundtable' brings together key industry personnel and those passionate about the topic to share their opinions on why decarbonisation is so important, the scale of the challenge, the alternative modes of traction available, and the next steps and opportunities.
Participants:
Mark Gaynor, Head of Railway Strategy, Rail Delivery Group (RDG)
Vibeke Hodne, Head of the Energy Department, Bane NOR
Ian Jefferies, President & CEO, Association of American Railroads (AAR)
Jonathan Sánchez García, Head of Area of Environmental Sustainability and Fight Against Climate Change Area, Adif
Bill Reeve, Director of Rail, Transport Scotland
Tim Wood, Northern Powerhouse Rail (NPR) Director, Transport for the North.