Etihad Rail: Pioneering UAE railway design and innovation…
Posted: 25 July 2016 | Faris Saif Al Mazrouei, CEO, Etihad Rail | No comments yet
For decades railways around the world have played an integral role in the socio-economic development of local communities, cities and countries through enhanced freight transport and logistics capabilities. Key benefits include providing a fast and efficient alternative means of passenger and freight transport; increasing connectivity between urban and rural spaces; job creation and reducing the environmental footprint by decreasing road traffic. The United Arab Emirates (UAE) recognises the importance of rail transport to the wider region and is therefore embarking on an ambitious railway project to facilitate the tremendous economic and social development witnessed over the past few years…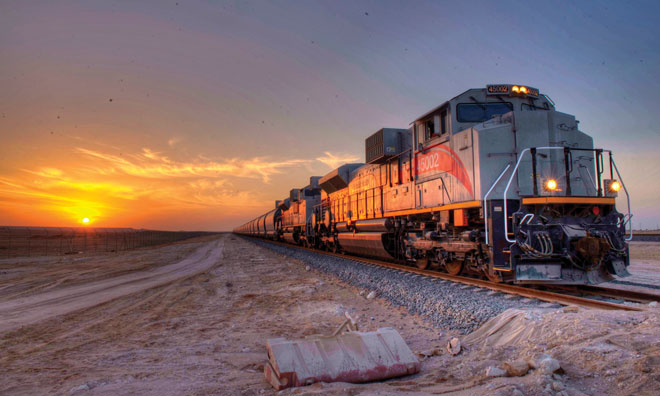 Having already reached a number of important milestones in the construction and operation of the Stage One network in the western region of Abu Dhabi that extends from the gas fields of Shah and Habshan to the port of Ruwais, Abu Dhabi-based Etihad Rail and its strategic partners in railway design, construction, and operation are playing a major part in the development of the highly-anticipated GCC railway project. Connecting the emirates with links to KSA from the UAE via Ghweifat in the West, and Oman via Al Ain in the East, the UAE's multibillion-dollar investment is a vital component of the GCC's future railway network.
Why rail transportation is advantageous
From the beginning, Etihad Rail has been one of the pioneers of the GCC's railway development, contributing significantly toward the completion of the region's proposed railway network. In line with the core tenets of the Abu Dhabi Economic Vision 2030 and the UAE Vision 2021, Etihad Rail considers integrated transport to be vitally important to the strategies that promote trade and enhance connectivity across the emirates while supporting sustainable development.
Cargo, for instance, whether intermodal, bulk or break bulk, can be carried on rail at more competitive rates for many customers with a reduced carbon footprint than any other mode of transport. One train can in fact remove approximately 300 trucks from the road and emit 70-80% less carbon dioxide than trucks carrying the same tonnage, alleviating the impacts of congestion and pollution. The speed and efficiency of cargo transport on Etihad Rail will support national goals for economic diversification, providing social and environmental benefits within the UAE, combined with the provision of secure links between the UAE and neighbouring GCC countries.
The rest of this article is restricted to logged-in members. Login or subscribe free to read it.