An interview with Tom Meacock, Client Director for Strategic Rail in UK & Europe, Atkins
Atkins' Client Director for Strategic Rail in UK and Europe, Tom Meacock, describes how the rail sector is coping during this period of technological change and what trends he considers will continue to disrupt the future of rail.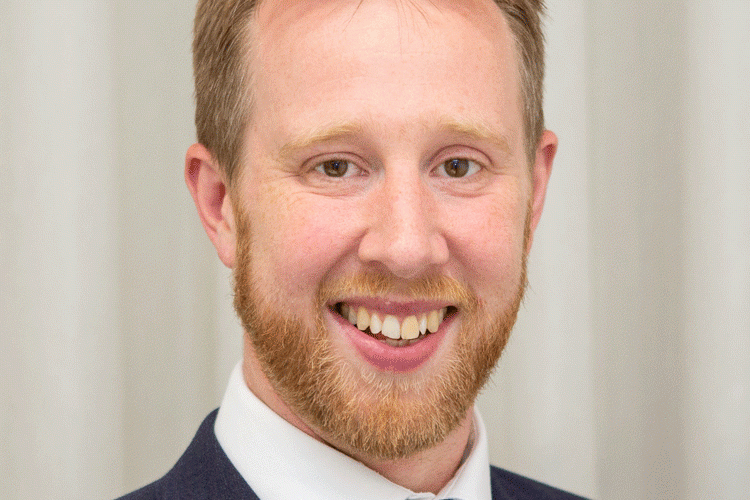 What do you think are the main challenges for rail in this modern era of travel?
The main challenges include:
Considering the data generated by railway systems and how to use it to create better rail passenger experiences. Today's railway users expect us to embrace technology to deliver higher levels of safety, reliability, comfort and cost-effectiveness, with the biggest advances to come in customer experience are almost certainly technology-led rather than engineering driven.
Advancements in signalling systems and looking to the future of a digital railway which show that data can improve design and delivery of rail projects, including key walking routes to help station design and public realm access, time profiles and some socio-demographics, informing design to customer engagement.
Harnessing, and sharing this data across all stakeholders which could dramatically change the way we maintain the rail network; development of predictive analytics, such as potential failures and how to intervene to avoid them.
New digital technology and delivery methods in order to re-engineer whole signalling systems and make future rail services more efficient and better managed for when they inevitably need to change.
Delivering new infrastructure with greater cost certainty and improved productivity in order to expand the railway while keeping it cost competitive with other forms of transport.
Do you think the rail sector is taking full advantage of the opportunities in digitalisation?
There are some excellent examples of digitalisation in the railway industry. This can be seen in applications aimed at improving the passenger experience; for example, the use of 'smart ticketing' and TOC Ability; which helps improve the travel experience for disabled rail users.
Technology is also being used to improve the way in which work is designed and delivered. The use of using drones and train mounted video and laser systems to conduct digital surveys and the use of virtual reality and augmented technology to undertake digital rehearsals where design, construction and test teams can undertake activity in a digital environment to prepare for, review and coordinate future site activity ensure the industry is right at the forefront of innovation.
However, there is more that we need to do. Across the supply chain, the rail user and their experience must be placed at the heart of our approach to design and delivery; this will only be possible through increased use of digital technology and harnessing the potential data provides.
As key industry suppliers, we also have a duty to look, learn and bring the best from other sectors and deploy them within the railway and use this to gain a better understanding of what passengers and staff want when travelling by rail.
What do you think will be the key trends to disrupt the future of rail transportation?
New digital technology and delivery methods; we can save time in commissioning projects via high levels of automated testing which reduces our need for more resources and any associated risks.
Artificial Intelligence; to revolutionise the way in which data is processed, interpreted and communicated: To sift through huge amounts of data, recognise patterns and trends, in real time.
Human centred design; putting railway and station users at the core of the station rather than engineers.
Biometrics and smart ticketing; while biometric passenger gates might  be some way off,  the rail industry has, to a large extent, embraced smart 'paperless' ticketing; with multiple advantages and potential advantages being booking travel online, passing through gates quicker, beating the queues, and supplying train companies with invaluable data, providing an insight into passenger preferences and habits.
Cross-industry learning and data-sharing; the future of rail, and all forms of transportation depends on us sharing digital data platforms, to match passenger expectations and deliver the kind of services they will increasingly demand.
Tom Meacock leads on strategy, business development and sales for the rail sector at Atkins. Tom also holds key account management responsibility for Atkins' account with Network Rail. Atkins' team support its clients in delivering right across full lifecycle of an infrastructure project; from the early business case stage through into the design, delivery and then on into operations and maintenance.