DB Cargo awards two-engine locomotives contract to Siemens Mobility
Siemens Mobility will deliver a total of 400 electric and diesel hybrid locomotives to DB Cargo, with the first delivery expected in 2023.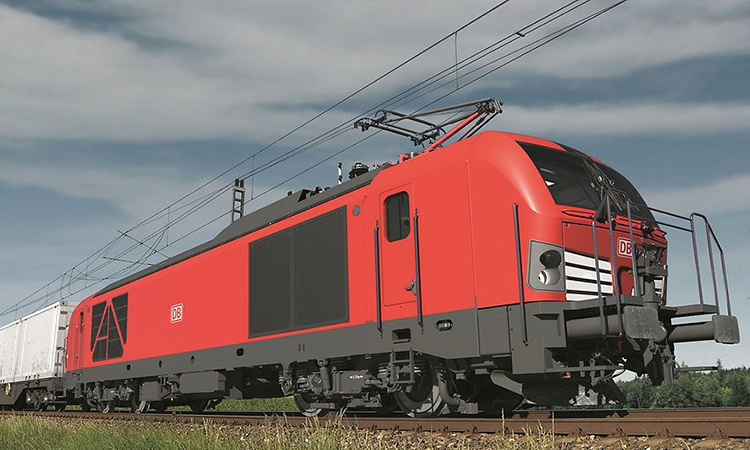 Credit: Deutsche Bahn
Deutsche Bahn (DB) Cargo has procured new two-engine locomotives for its mainline and shunting fleet which can be operated electrically or by diesel. Siemens Mobility was able to win the framework agreement for up to 400 vehicles, which corresponds to an investment volume of well over €1 billion.
Vectron Dual Mode locomotives will be delivered with specific adaptations for the range of uses planned by DB Cargo. The first part of the order contains 100 locomotives from the 248 series, with deliveries scheduled to start in 2023.
Board Member for Production at DB Cargo, Ralf Günter Kloß, said: "Double drive and double benefit: We will grow and rejuvenate our fleet for our customers with a modern, powerful locomotive. On the other hand, we also underline the environmental friendliness of rail. This locomotive suits us because it is like us at DB Cargo: big, green and powerful."
Albrecht Neumann, CEO of Rolling Stock at Siemens Mobility, said: "With the Vectron Dual Mode, DB Cargo is investing in future-proof, sustainable and economical rail freight transport. As an alternative to the conventional diesel locomotive, the Vectron Dual Mode offers the best of both worlds: On electrified sections of the route, it is purely electric to save fuel and reduce maintenance costs. It is possible to switch to diesel operation without changing locomotives on overhead line sections."
Diesel locomotives are still in use to drive freight wagons in single wagon traffic to the customer's siding. This is because, even if the main route is electrified, the 'last mile' can usually only be driven with an internal combustion engine. The two-power locomotive can do both – it drives with both a diesel engine and electrically on routes with overhead lines, subsequently reducing diesel consumption and CO2 emissions.
With the new locomotives, DB Cargo will save approximately eight million litres of fuel and 17,000 tonnes of CO2 every year. It is DB Cargo's goal is to equip around 70 per cent of diesel locomotives with innovative drives by 2030.