Network Rail rolls out free Wi-Fi at major railway stations
Free and unlimited Wi-Fi service has gone live at Victoria, Euston and London Bridge stations, with more major stations to follow during 2021.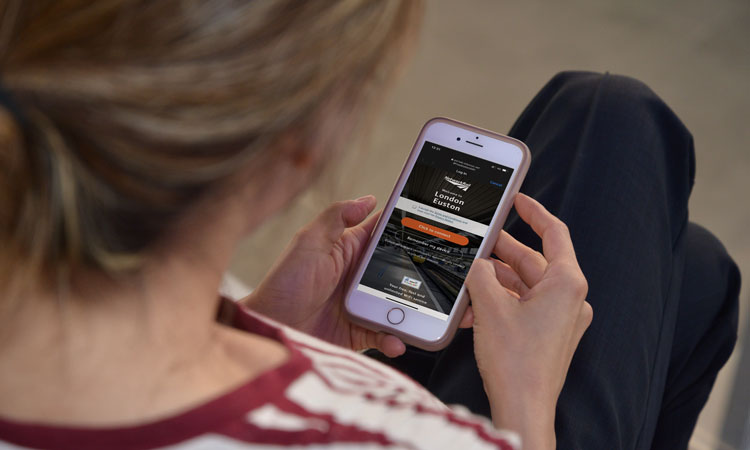 Passengers at some of Britain's biggest and busiest railway stations can now benefit from free and unlimited Wi-Fi.
A key part of Network Rail's plans to put passengers first, the new Wi-Fi service has gone live at Victoria, Euston and London Bridge stations. It is due to be rolled out in Waterloo and Paddington by January 2021 and available in all Network Rail major stations by the end of 2021.
Network Rail appointed telent technology to deliver the service, which offers unlimited browsing, seamless connectivity and single sign-on at all stations; allowing passengers to stay connected throughout their journey. It can also be used on multiple devices and is 'Friendly Wi-Fi' certified too, which means that it has met the government's safe filtering standards for public Wi-Fi.
Free Wi-Fi has consistently been identified by passengers as one of the key improvements that would enhance their station experience. The new service also ensures that the digital infrastructure at Network Rail stations is future-proof, with a view to providing longer term benefits and commercial opportunities for Network Rail going forward.
It follows Network Rail's recent move to introduce coffee cup recycling bins in stations, as part of its commitment to improve the station experience for passengers.
Network Rail Chief Executive, Andrew Haines, said: "Throughout the pandemic, we have continued to work hard to improve the station experience for our passengers. Now more than ever, we appreciate just how important it is to have free Wi-Fi, with people working more flexibly and needing to make the best use of their journey time. Our new, unlimited Wi-Fi service is now available in Euston, London Bridge and Victoria – helping over 150 million passengers stay connected every year – and will be in our 19 biggest stations by the end of 2021."