Survey shows European Gen Z support sustainable rail transport
Supported by the Hop On For Our Planet campaign, a survey has revealed that European Generation Z believe zero-emission technology is the future of innovation for rail transport.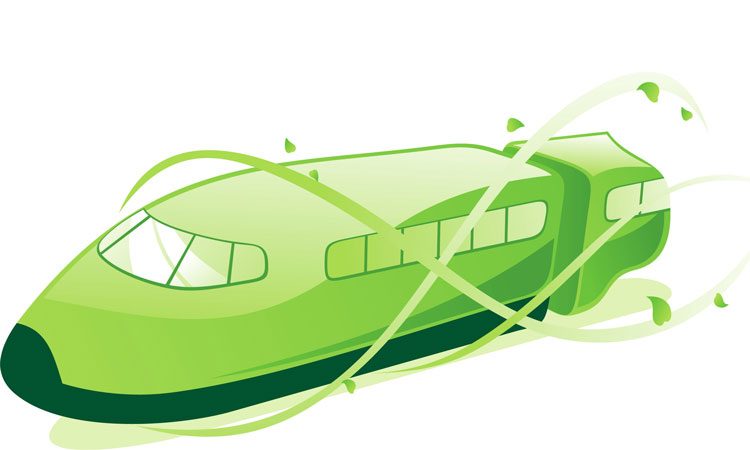 Rail is one of the greenest forms of transport and it's getting even more sustainable with the innovative solutions emerging from Europe's rail supply industry.
But do Generation Z – aged 16 to 25 – in Europe want to ride rail because of its green credentials? Are they interested, especially females, in the numerous green and technology jobs that the rail industry has to offer? How do they want lawmakers to integrate rail transport into the EU Green Deal?
The results of a recent survey provide exclusive insights into the views of European Generation Z on these questions and more.
The top five results include: 
The majority of Generation Z are willing to hop on to greener transport for our planet
Generation Z urges public authorities to invest in sustainable rail transport
Generation Z believes zero-emission technology is the future of innovation for rail transport
About half of Generation Z wants to hop on to careers and studies for our planet
Female Generation Z currently in STEM careers value sustainable employers even more than males.

The independent survey, conducted by the international think tank, ThinkYoung, also includes country-specific results for Germany, France, Italy, Spain, Poland and The Netherlands. The survey is supported by the Hop On For Our Planet campaign, an initiative from the European rail supply industry to get Europe's green future on the fast-track with rail.
The campaign is especially focused on recruiting and retaining the next generation of skilled workers, extending even beyond Generation Z to more experienced workers. Yet the survey remains a unique opportunity to hear directly from Generation Z specifically, crafting better industrial and public policy for their needs.
Henri Poupart-Lafarge, Alstom Chairman and CEO, and Chairman of UNIFE, said: "The campaign clearly demonstrates that rail is the way forward for sustainable transport infrastructure, innovative jobs and a lifetime of opportunity – especially amongst European Generation Z who the survey revealed have much to learn about our industry."
The survey was presented at the recent "Hop On" campaign launch with representatives from Gen Z, DG GROW, the European Parliament and leading rail supply companies.
Philippe Citroën, the Director General of UNIFE, said: "[Today's] event demonstrated our industry's continued reimagining of rail. We are excited to be part of the Hop On campaign as it is another opportunity – after the Blueprint for Skills – to engage with young and experienced professionals, give them access to incredible innovation and provide paths to tremendous career opportunities. Together, I'm confident we can get the European Green Deal on the fast-track."
The survey and campaign both support the EU's initiative to make 2021 the European Year of Rail, which celebrates rail as the most sustainable, innovative and safe mode of transport.