Keolis Downer assumes responsibility of Adelaide commuter rail network
The contract, which began on 31 January 2021, will see Keolis focusing on more frequent services, with an eye on safety and reliability.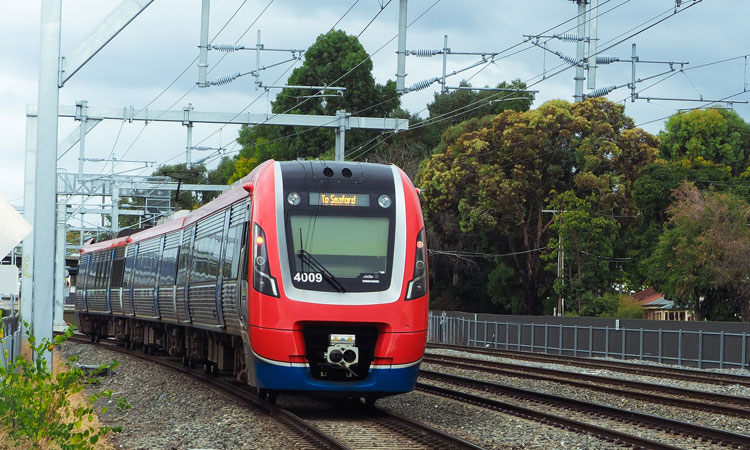 Credit: Keolis Downer
Keolis Downer has begun operating and maintaining the Adelaide commuter rail network.
The €1.32 billion (AUS$ 2.14 billion) contract, awarded by the South Australian Department of Infrastructure and Transport to Keolis in September 2020, is for a period of eight to 12 years. It is the first time that the South Australia network will be managed by a private operator.
Spanning 131km — including 39km of electrified track — the commuter rail network features 89 stations and six lines (Belair, Gawler, Outer Harbor and Seaford, Grange and Tonsley).
Keolis will partner with the Department for Infrastructure and Transport to successfully operate the 650m Flinders Link extension launched in December 2020 to enhance access to the Flinders Medical Centre and Flinders University precinct.
Over the contract period, Keolis Downer will also introduce 12 additional electric trains to the network's 92-train fleet, which already features 22 locomotives powered by electricity, to offer a more comfortable passenger experience and increase vehicle capacity by 15 per cent during peak hours.
Two hundred employees, including drivers, passenger service assistants (PSAs) and customer information officers, were transferred from the South Australian government or recruited externally. As Keolis Downer continues to expand its staff numbers to ensure the highest levels of safety, operational efficiency and passenger satisfaction, new staff members have been trained in Keolis' "Zero Harm" safety culture and "Think Like a Passenger" approach.
Keolis Downer staff members in Adelaide are also equipped with smartphones to anticipate and meet the needs of passengers by responding to enquiries with real-time information about train timetables and traffic conditions.
"As we warmly welcome new staff members to our global team, we are delighted to embark on this exciting journey with them and bring our strong safety and customer service culture to Adelaide's commuter rail network," commented Bernard Tabary, CEO International at Keolis Group. "We look forward to building our partnership with the Government of South Australia to optimise the commuter rail passenger experience in Adelaide."