Passengers name 'Lastochka' the best train on Russia's railway network
According to a recent customer satisfaction survey, passengers have voted Lastochka – the first Russian high-speed electric train – as the best to operate on the country's rail network.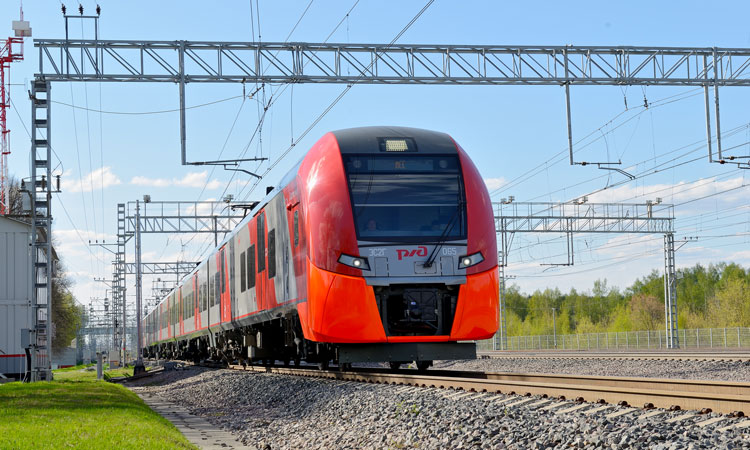 Following a survey conducted by one of the biggest Russian sites to sell train tickets, passengers have named 'Lastochka' as the best train operting on the Russian railway network. These trains occupy all three top lines in the overall rating, in which Lastochka trains (following different routes) are represented on five out of total of 20 lines.
The highest rated line is between Rostov-on-Don and Novorossiysk. The routes Ekaterinburg–Kurgan, St. Petersburg–Bologoye took the second and third place, respectively. After their trips, the voters were also asked to rate the train and give feedback on its advantages and disadvantages. Voters were asked to focus on elements such as cleanliness and newness of the train, attentiveness and courtesy of the staff, as well as the state of the sanitary facilities.
More than 240 Lastochkas of various modifications currently run on the network. The trains service 58 different routes across 27 regions.
Future development of 'Lastocka-series' trains based on the Desiro technical platform includes the creation of a train designed for suburban traffic in the regions of Siberia and the Far East, the 'Baltic Lastochka', a passenger train for the agglomeration of St. Petersburg, and double-deck modifications.
The Lastochka, train, produced at Ural Locomotives facilities (a joint venture of the Sinara Group and Siemens), is the first Russian high-speed electric train with a designated speed of 160km/h. It can operate in a maritime climate and in the temperature range from -40 to +40 degrees Celsius. The train has an air- conditioning and disinfection systems. High-tech solutions have been introduced to increase the passengers' comfort and to take into consideration the needs of people with disabilities. The layout of the entry and exit areas in the carriages takes into account the different heights of the Russian landing platforms. A unique technological innovation for Russia, implemented at Ural Locomotives, is the use of high-precision hollow extruded aluminum profiles, which underwent hardening, as the main structural material of the electric train body.
Related topics
Related regions