ÖBB RCG expands network by combining two Budapest TransFER connections
By combining the TransFER Budapest–Brno and Budapest–Köseköy connections, ÖBB RCG will be able to transport goods directly from Turkey to Hungary and the Czech Republic.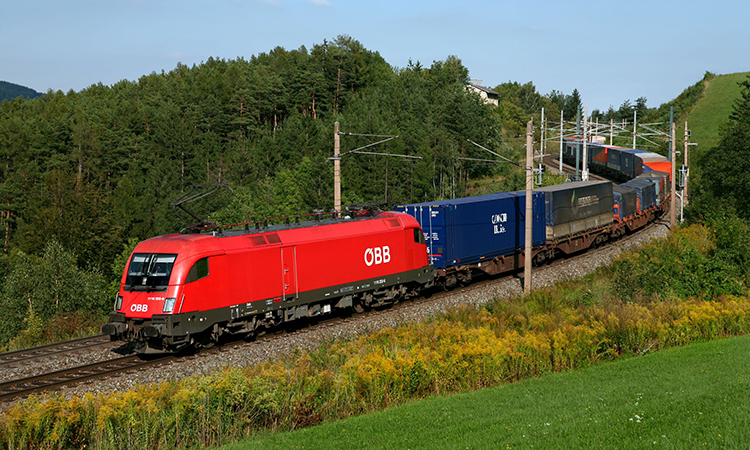 Credit: ÖBB Rail Caro Group
The ÖBB Rail Caro Group (RCG) has announced that it is expanding its network by combining its new TransFER Budapest–Brno connection with its existing TransFER Budapest–Köseköy service.
Doubling the number of round trips between Budapest and Köseköy, and combined with the new TransFER connection between Budapest and Brno, means that it will be possible to transport goods directly from Turkey to Hungary and on from there to the Czech Republic two times a week.
RCG is offering its customers a new, high-performance and stable connection between the Czech Republic and Turkey. DSV, in particular, will be availing of this for its customers. Both services are part and parcel of RCG's TransNET and they facilitate further onward distribution to all RCG destinations.
One of this new transport route's distinguishing features is its links to Northern and Northeast Europe from Brno or from Köseköy to Asia. Furthermore, the hub of Budapest can also be used for links to the New Silk Road.
RCG's new Budapest–Brno TransFER connection will be launched on 5 May 2021. It will provide efficient and eco-friendly transport services between Hungary and the Czech Republic for maritime and continental supply chains.
This connection between Container Terminal Brno and Terminal BILK in Budapest provides a fast transit time of 12 hours and operates two round trips per week. The direct link to the ÖBB Rail Cargo Group's largest terminal in Budapest means that customers benefit from extensive terminal services, as well as a link to Koper with a fast, reliable and affordable connection between the Adriatic port and the Czech Republic, as well as neighbouring Slovakia.
The route on into Turkey will be bolstered with the launch of this new service. ÖBB RCG is doubling its TransFER service Budapest–Köseköy to two round trips a week. The TransFER Budapest–Köseköy connects the Asian part of Turkey with Europe via the Marmaray Tunnel. The possibility of connecting the new TransFER Budapest–Brno with Anatolia and Central Asia/ China opens up the possibility of linking up with economic hubs across all of Western Europe and connecting all of Eurasia to the RCG network.
This TransFER connection also provides end-to-end handling services for customers, as well as timely transportation. Traction and handling services proceed seamlessly from a single source. With its transport service to and from Turkey, ÖBB RCG offers an excellent connection to its intermodal network and facilitates efficient onward distribution across the Eurasian continent on its extensive TransNET. Fixed timetables and attractive transit times make for a reliable and efficient transport service.
Related organisations
Related regions