Network Rail completes digitalisation trial for critical rail track renewals
Network Rail and The Central Railway Systems Alliance (CRSA) have completed a successful digitalisation trial for critical rail track renewal processes, paving the way for future deployment with frontline maintenance teams.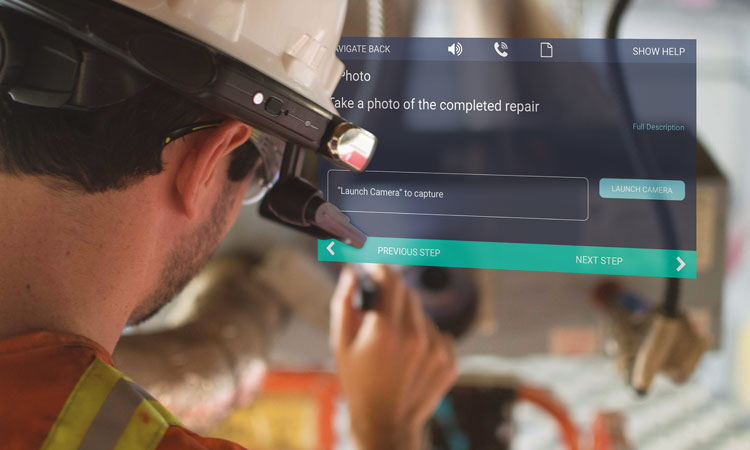 Created to work on a 10-year programme to positively impact track design, deployment and renewals, the CRSA partners together with Network Rail R&D are accelerating rail infrastructure regeneration across the London North West, London North East and East Midlands routes.
This latest digitalisation trial based at Network Rail's Aston Depot, has brought existing innovative solutions together to help standardise data collection and reporting for safety critical renewals from legacy paper-based processes into one, easy-to-use and adaptable 'connected worker' solution.
Network Rail's Accelerated Innovation programme approached Intoware in 2020 as information on its track renewals was not being fully captured and utilised efficiently across the business. By digitalising data and processes of its frontline teams it aimed to deliver high-quality data, improvements in track safety and reduce costs.
The digital automation platform WorkfloPlus was specified as it converts paper-based workflows into easy to follow, step-by-step digital work instructions that are accessible via wearable head-mounted tablets (HMT's) featuring augmented reality from RealWear as part of a connected-worker solution.
Chloe Denham, Programme Manager – Innovation & Continuous Improvement at the CRSA, said: "By working smarter, not harder and ensuring we get it right first time is the remit of this WorkfloPlus and HMT project, enabling frontline efficiencies of up to 70 per cent and significant track safety improvements. Workers can go completely hands-free via voice-controlled headsets and collect data supported by images, video, emergency calling and GPS integration for reliable referencing enabling a consistent approach to renewals."
Hannah Bailey, Intoware's Business Development Director, said: "We're really pleased to be partnering with Network Rail, the challenge for the trial was to reduce print costs and avoid lengthy delays incurred by paper processes. But most importantly, improvements in data quality were critical, as incomplete intelligence would necessitate further inspections to recapture missing information to ensure track safety and compliance. WorkfloPlus improves the quality of data captured as it auto generates data reports in 'real-time' from inspections and is instantly shared with colleagues and supervisors to deliver significant performance improvements. While 'hands-free working' also meant better situational awareness so it's easier for the workforce to pick up on any potential hazards."