Alstom to supply signalling solution for Thessaloniki-Idomeni line in Greece
Alstom have signed a contract to modernise the Thessaloniki-Idomeni line in Greece; the project includes signalling, electrification and track renewal.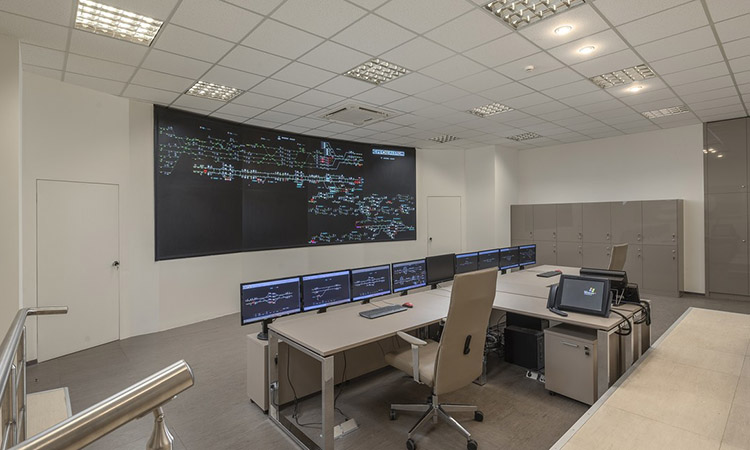 Credit: Alstom
Alstom has signed, as part of a Joint Venture with Avax, a €41 million contract in Greece with Ergose. The modernisation project includes signalling, some electrification and track renewal along 70km of existing single line of mainline section Thessaloniki – Idomeni, in Northern Greece.
Alstom will be responsible for the development, delivery, installation, testing and commissioning of the ETCS Level one trackside solution Atlas 100, electronic interlocking technology (Smartlock 400 + MooN), replacement of indoor and outdoor equipment (axle counters, points machines, signals) as well as the installation of the digital railway traffic control solution Iconis in Thessaloniki, the country's largest and most important railway hub. The modernised line will allow passenger trains to circulate at a maximum speed of 160km/h. The project duration is three years for execution and another three years for guarantee.
This line is part of the Pan-European Corridor X, connecting Thessaloniki to Budapest, passing through Northern Macedonia, Serbia and Hungary, a railway section traditionally known as one of the main freight corridors in Central and Eastern Europe. ETCS (European Train Control System) is the signalling and control component of the European Rail Traffic Management System (ERTMS), ensuring interoperability and cross-border operations, increased line capacity as well as greater safety and efficiency for passengers.
"Providing upgraded signalling solutions to this important railway line in Greece is another important step," Stavros Vlachos, Managing Director for Alstom Greece and Western Balkans, said. "It takes us towards the modernisation and upgrading of the international railway axis connecting Greece to Central and Western Europe."
Alstom has a portfolio of over 120 ETCS mainline signalling projects worldwide. Alstom's ETCS solution Atlas offers a proven package with 100 per cent interoperable equipment, while Iconis control centre solution is at the core of the digitalisation process dedicated to improved efficiency on busy railway lines.