Alstom celebrate 30th anniversary of the first high-speed train in Spain
Alstom have celebrated 30 years of high-speed rail in Spain, with the first high-speed train travelling on Spanish railway lines back in April 1992.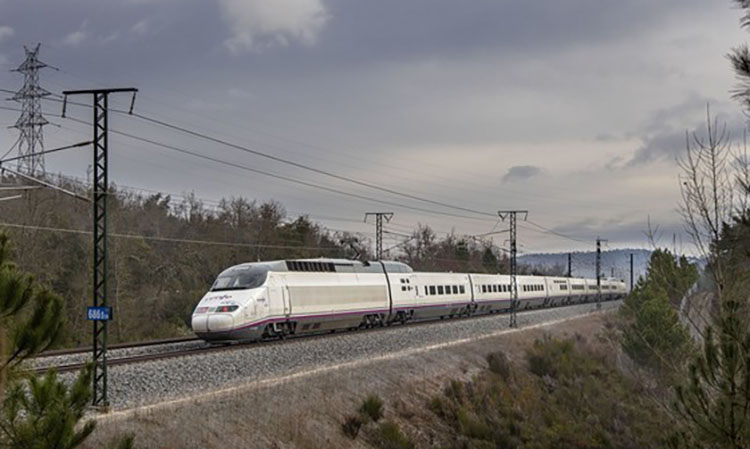 Credit: Alstom
Alstom has celebrated the 30th anniversary of the arrival of high-speed trains in Spain – an event in which the company played a special role. In April 1992, the Renfe Series 100 train travelled on Spanish railway lines and was the first train to run at more than 300 kilometres per hour. This high-speed train was designed, built, and maintained by Alstom and was also the first railway system in the world to make a punctuality commitment to passengers, with the promise to refund their ticket price if they had to wait more than five minutes.
In 2022, 30 years later, Alstom is still a key player within the Spanish railway industry. Alstom has been a pioneer, not only with the introduction of the first AVE high-speed train, but also with other major Spanish milestones such as the high-speed regional shuttles, the Mediterranean corridor, automatic driving systems, cutting-edge signalling technology, the return of the modern tramway, new electrification systems, multimodality intelligent management, the application of artificial intelligence to railway maintenance and more.
These technological advances have been accompanied by a strong industrial drive and development. In recent decades, Alstom has been expanding its presence in Spain, leading the transition towards more sustainable and innovative mobility. The Group, which has over 3,000 employees in Spain, is the only manufacturer and technologist with a local presence for all activities related to rail transport including signalling, infrastructure, train manufacturing, services, and digital mobility.
"The Alstom Group in Spain and Portugal has the expertise and resources, the capacity for innovation and the pioneering spirit to continue leading the transition to a new era of sustainable, smart and responsible mobility," Leopoldo Maestu, President of Alstom Spain and Portugal, said. "Linking Madrid and Seville on the first high-speed train in Spain was only the beginning of a long history of commitment and innovation."