Rail industry unite in criticising the removal of the HS2 Golborne Link
The RIA, the Rail Freight Group and the High Speed Rail Group have united in condemning the UK Government's plans to remove the Golborne Link from HS2.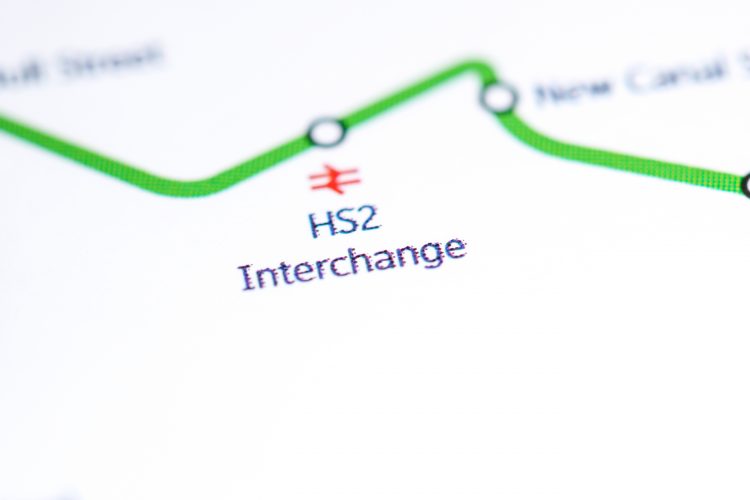 Following the Government's confirmation that it will scrap the Golborne Link, a key part of HS2 Phase 2B, railway industry leaders have united in criticising the decision and highlighting the uncertainty it now causes to the plans for the project. The Department for Transport previously announced its intention to remove the Golborne Link, a high-speed rail link connecting HS2 to the West Coast Mainline, from the current HS2 Bill and explore alternatives that deliver similar benefits on 6 June 2022.
"It is hugely disappointing to discover that, on a day when much political attention was focused elsewhere, the Government confirmed that the 'Golborne Link' is to be removed from the HS2 project," a spokesperson on behalf of the Railway Industry Association, the Rail Freight Group and the High Speed Rail Group, said. "Only six months ago, the Golborne Link was included in the Integrated Rail Plan, as well as the HS2 Phase 2b Bill. The Link has been provided for in the budget for HS2 and is needed to allow adequate capacity on the national rail network to fulfil its vital function of handling the nation's longer distance movements of both passengers and freight. Without this connection, a bottleneck will be created north of Crewe on the West Coast Main Line, which in turn will negatively impact outcomes for passengers, decarbonisation and levelling up.
"With the HS2 Eastern Leg dropped, and the Golborne Link abandoned too, there will now be heightened uncertainty both for rail businesses working on the project and for the communities the line will serve. Given the Government have now decided that it does not wish to proceed with the Golborne Link, it is absolutely essential it confirms as quickly as possible how Ministers intend to protect the benefits of HS2 investment and do so without delay. Such an important, strategic question of how HS2 services connect into Scotland cannot be left open or uncertain."