GBRf announce new service to move 315kt of aggregate by rail
GBRf announced the start of the new service which will help the UK's automotive industry in reaching net zero targets by 2050.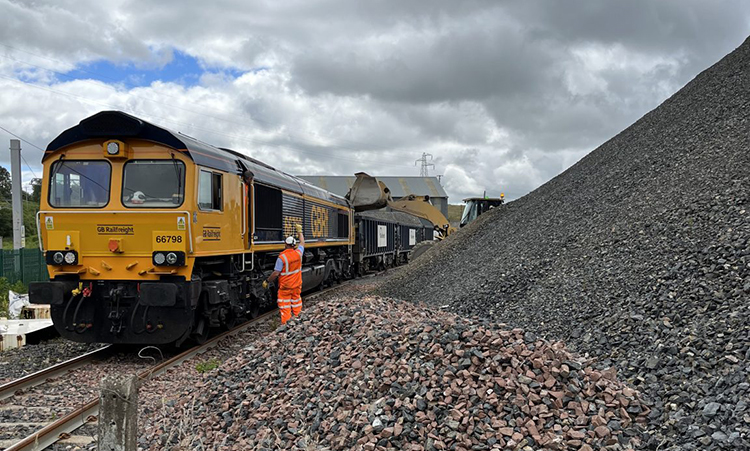 Credit: GBRf
GB Railfreight (GBRf) has announced the commencement of a new service to move aggregates from Shap Summit Quarry to Battleship Wharf in North Blyth. The aggregates are being moved for Breedon and will be used for the foundations of a BritishVolt gigaplant, which is strategically important to the UK's automotive industry and a key component in the drive to the UK achieving Net Zero by 2050.
GBRf plan to run one train per day until September, where they will then run two trains per day until around March 2023. Class 66 locomotives with 22 MJA wagons will be used for this service, with over 315kt of aggregates being moved over the period of the campaign. 
"Rail freight has a vital role to play in supporting the economy and in helping companies transition to a greener way of working," John Smith, CEO of GB Railfreight, said. "The new service demonstrates how transporting material by rail, instead of by road, significantly reduces the environmental impact of important construction projects."
GBRf is one of the fastest growing companies in the rail industry, transporting goods for a wide range of customers across the country.  GBRf operates a reliable, safe, and sustainable portfolio of rail freight services for customers working in intermodal, energy generation, infrastructure, waste, construction, and rail services.