ARA welcomes Federal Budget investment in net zero targets and sustainability
ARA's Chief Executive Officer says continued investment in sustainable transport systems is critical to achieving net zero targets and will drive the economy.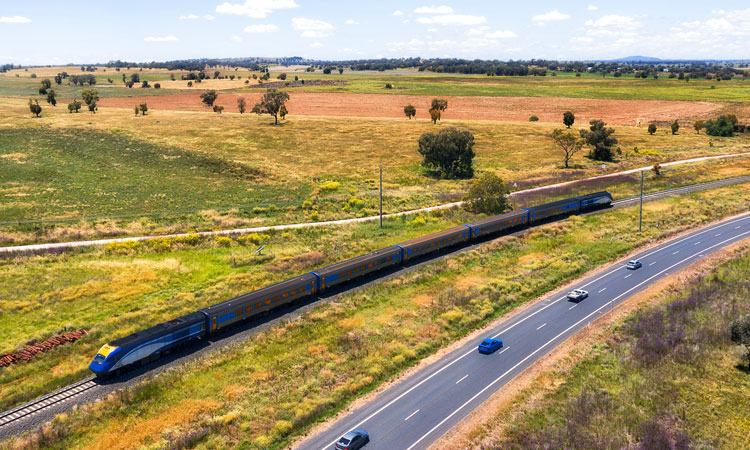 The Australasian Railway Association (ARA) has welcomed the Federal Government's $7.8 million investment in a Transport and Infrastructure Net Zero Roadmap and Action Plan to support the decarbonisation of the transport and infrastructure sectors.
Caroline Wilkie, ARA's Chief Executive Officer, said that continued investment in sustainable transport systems is critical to achieving net zero targets and will drive the economy and benefit the wider community. 
She said: "Rail will be at the heart of emissions reduction strategies for the transport sector and the ARA looks forward to working with the newly formed Net Zero Authority to support the advancement of Australia's decarbonisation efforts. We are also pleased to see a focus on developing crucial sustainability skills for the future, as well as helping businesses to engage with net zero transformation opportunities."
The allocations for the Authority and development of the roadmap, in addition to funding to advance the country's renewable energy sector and support a focus on placemaking, reflected the importance of a strong focus on sustainability to drive our future.  
The National Rail Action Plan
Caroline said the $0.4 million commitment to enable the National Transport Commission to progress the rail interoperability work plan will be critical for the industry.  
"The ARA has been working closely with the NTC over the past three years on the National Rail Action Plan, with interoperability being a critical component. It is essential that the NTC is appropriately resourced to progress this work, given its importance to the future of the rail industry." 
She also said that continued investment in significant rail infrastructure would continue to play an important role in supporting Australia's economic growth and development. 
It was important the government's independent strategic review of the Infrastructure Investment Program (IIP) ensures the $120 billion pipeline over the coming 10 years is fit for purpose, delivers certainty for industry and focuses on improving long-term productivity, supply chains and economic growth in our cities and regions. 
Caroline said: "Australia's rail sector is undergoing an unprecedented boom, recognising the essential role rail plays in the and the community. It is critical the pipeline of projects across Australia remain a priority if we are to meet the country's future transport needs in both passenger and freight rail and achieve sustainable growth. 
"Having certainty around infrastructure projects ensures a viable and sustainable local rail supply chain which minimises disruptions to contractors and suppliers and enables better workforce planning and capability, and reduces costs. 
"I am looking forward to the outcomes of the government's independent strategic review and urge the government to continue its commitment to investing in the rail sector to deliver projects that will support long-term economic and community benefits."