UK government to take over operating TransPennine Express
The Department for Transport will appoint its Operator of Last Resort to take over delivery of passenger services on the TPE network from 28 May 2023.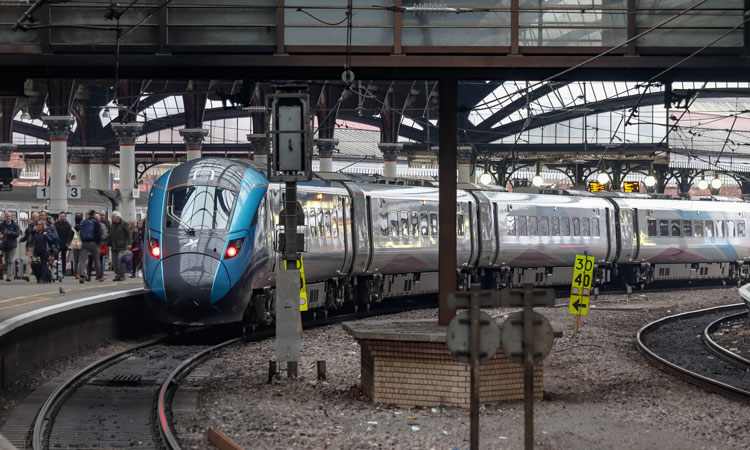 FirstGroup plc (the Group) has announced that it has been notified by the Department for Transport (DfT) that it will not exercise its option to extend the current arrangements for the TransPennine Express (TPE) National Rail Contract.
The DfT will appoint its Operator of Last Resort to take over delivery of passenger services on the TPE network from 28 May 2023 when the existing agreement expires. The DfT's decision regarding the TPE National Rail Contract extension relates only to TPE and the Group's other rail businesses are not affected.
For a sustained period during the first year of the current contract, TPE posted its best performance results for a decade. However, in 2022 TPE's service levels declined due to circumstances not wholly within the operator's control, mainly the challenging industrial relations environment including the withdrawal of longstanding industry-standard overtime arrangements while undertaking unprecedented driver training requirements due to infrastructure upgrades.
Following the introduction of an agreed recovery plan in February 2023, cancellations have fallen by approximately 40% and will continue to do so as more drivers become available over the next few months.
The Group say it is disappointed by the decision not to extend the National Rail Contract for TPE, given the investment and improvements it has made to the service over the years, which resulted in growing annual passenger numbers from 14 million in 2004 to more than 29 million before the pandemic.
Graham Sutherland, FirstGroup Chief Executive Officer, said: "We have operated TransPennine Express and its forerunners since 2004, and are very proud to have served the communities across northern England and into Scotland, carrying millions of passengers and introducing new trains, new routes and more seats for our customers. Our team have worked extremely hard to improve services, including by recruiting and training more drivers than ever before. We have also worked closely with the DfT and Transport for the North on an agreed recovery plan as well as an improved offer on overtime working for our drivers.
"FirstGroup is a leading UK rail operator with a strong and diversified portfolio. Today's decision does not alter our belief in the important role of private rail operators in the delivery of vital, environmentally-friendly transport for customers and communities across the UK."
Anthony Smith, Chief Executive of the independent watchdog Transport Focus, said: "TransPennine Express passengers have endured an unacceptable service for too long. In our latest survey, TransPennine Express was rated the joint worst performing train operator and just 67% of passengers were satisfied with how punctual their journey was. Whichever organisation runs TransPennine Express rail services, under whatever contractual arrangements, passengers will want to see a much more reliable service. It's clear that passengers deserve better, and the operator needs to take action to improve performance and build back passenger trust."
During the current contract period, TPE has continued to roll out its new Nova fleets of trains across the network, financed by £500 million of private sector investment and offering greater capacity and flexibility, in addition to investment in stations and further actions taken to improve accessibility. TPE has also been a key partner in the significant rail infrastructure boost for the region due to be delivered by the Transpennine Route Upgrade and has delivered savings to the taxpayer of around £120 million to date through its involvement in project workstreams on access and rolling stock.