SWR complete major refurbishment on 85-year-old Malden Manor station
South Western Railway have completed a major refurbishment on Malden Manor station ahead of its 85th birthday.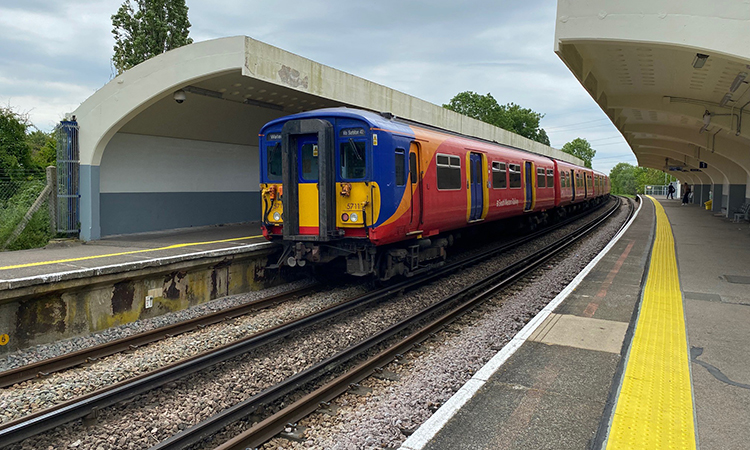 Credit: SWR
South Western Railway (SWR) have given Malden Manor station a welcome refurbishment. Opened on 29 May 1938, Malden Manor station sits on the Chessington branch line in South West London and it was designed by the Southern Railway's Chief Architect James Robb Scott, who played a large role in the reconstruction of London Waterloo in the 1920s, as well as the design and construction of SWR's flagship stations Wimbledon and Surbiton.
As part of SWR's ongoing station redecoration plan, Malden Manor has been completely redecorated, both inside and out, including on its platforms, which have also been fitted with new benches. The booking hall, which like the rest of the building has been repainted, has had its information panels refreshed and brought up to date for the convenience of customers travelling from the station.
This summer, the station will also be fitted with a defibrillator as part of SWR's drive to install the life-saving devices at all of its staffed stations. SWR announced the installations in March when it named one of its trains after the Alex Wardle Foundation, which raises awareness of Sudden Arrhythmic Death Syndrome (SADS). The makeover has also been extended to the car park which has been fully resurfaced, with all potholes filled and bay markings renewed.
"We know just how important our stations are to their local communities and we are very pleased to have restored some pride to Malden Manor," David Wilby, SWR's Regional Development Manager for the Metro region, said. "In a short space of time, we've provided a much more pleasant environment for our customers, with a better booking hall, platforms and car park, just in time for the station's 85th birthday."