SWR to trial QR code technology to enhance passenger experience
Passengers who scan the QR codes onboard South Western Railway trains will quickly and conveniently be able to access real-time journey information.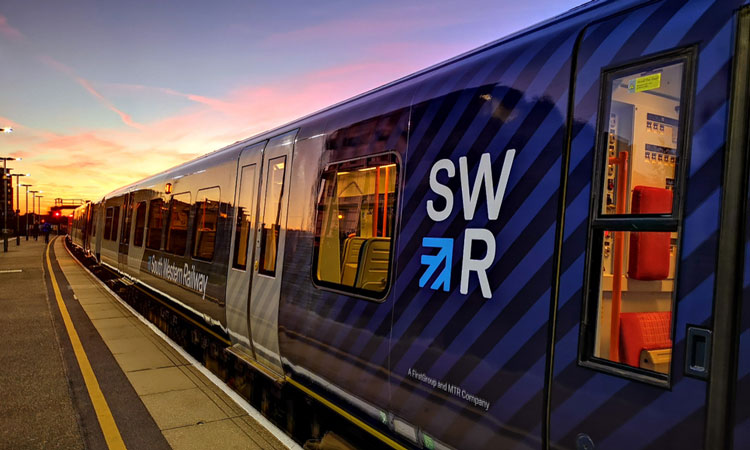 UK train operator, South Western Railway (SWR), is set to trial a digital service on board a select number of trains in early 2023.
Passengers will be able to scan QR codes located in prominent areas of their train such as seat backs, tables, accessible areas and toilet facilities. With just a simple scan, customers will quickly and conveniently be able to access real-time journey information as well as a suite of further modules relevant to their journey and beyond.
SWR engineering teams benefit too
The technology, developed by Whoosh, works using unique dynamic QR codes programmed to the areas that they are located. This means that when passengers use features such as the 'Talk to Us' module to communicate with SWR about any issues on their journey, such as on board faults, the digital service will know where the communication is coming from and be able to automatically populate areas of the report. The goal of this feature is to make the process easy for the passenger as well as faster for SWR's engineering teams to investigate and rectify any issues raised.
The trial will be available to passengers on a select number of trains on routes including London Waterloo to Weymouth; London Waterloo to Portsmouth Harbour via both Eastleigh and Guildford; London Waterloo to Alton and London Waterloo to Exeter St Davids. The trial will be evaluated with the aim of informing future digital improvements. Passenger feedback
on the digital service will be gathered throughout the duration of the trial as part of this.
"We are excited to be collaborating with Whoosh on this trial as we work to learn more from our customers about the information and digital services that matter most during their
journeys," said Peter Williams, Customer and Commercial Director for SWR. "We are particularly eager to see how this technology can help streamline the way in which customers communicate with us via real-time reporting and the insight it gives our teams to act quickly upon the information provided."
"Solving customer issues is at the heart of our work here at Whoosh, and to bring travel technology solutions to customers across new networks is incredibly exciting," said Edmund Caldecott, Founder and CEO of Whoosh.
The pursuit of this initiative was sparked by a winning idea submitted by a team of SWR colleagues at an internal innovation event, 'Track'a'thon'. This is an industry leading event that brings colleagues from a wide variety of roles across the business together with the aim of designing solutions that enhance the passenger experience.
Related organisations
Related people