Škoda Group sign contract in Egypt worth over €1 billion
Škoda Group has signed two contracts with Egyptian National Railways to modernise and maintain at least 280 electro-diesel locomotives.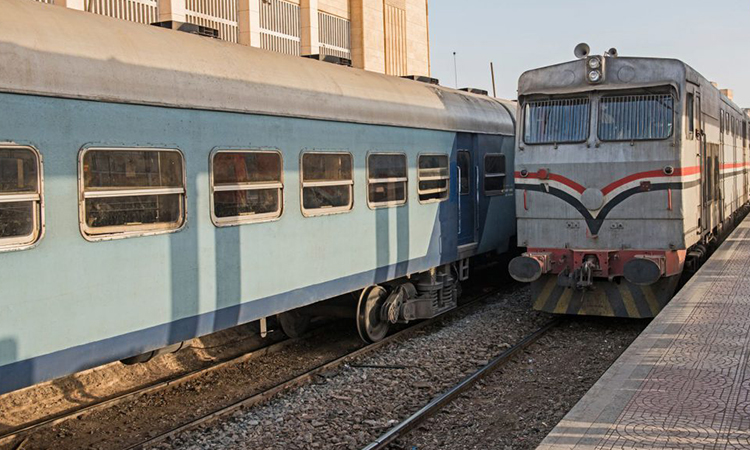 Credit: Škoda Group
Škoda Group has signed contracts with Egyptian National Railways (ENR) to modernise and maintain at least 280 electro-diesel locomotives. The project, marking Škoda Group expansion into Africa, consists of two contracts. The first is for the overhaul of locomotives over a period of nine years, followed by a full-service maintenance up to 15 years. Most of the works will be carried out directly in Egypt, which will support the localisation and include work in all production positions. These large contracts underscore Škoda Groups focus on also providing life cycle full-service and modernisation. Total value exceeds €1 billion.
"With our strong record of accomplishment in servicing and modernisation, we are uniquely positioned to deliver superior locomotive rehabilitation and overhaul services," Didier Pfleger, CEO of Škoda Group, said. "Our aim is to use our skills and experience to build lasting relationships and make a long-term contribution to improving the quality of the rail sector in the Middle East and Africa. The success of being awarded with this project is further confirmation of our strategy of expanding into foreign markets. I would like to thank the Egyptian government and Minister of Transport H.E. Kamel al-Wazir for the trust they have placed in us."
To start the project, two prototype locomotives will be modernised at the Škoda Group production and service site in Šumperk in the Czech Republic. The remaining locomotives will then be modernised, overhauled and maintained in Egypt with the help of Škoda's extensive knowledge and competence. To ensure successful execution, the group will provide training at its sites specifically for the prototypes. The Egyptian staff will acquire the necessary expertise in Egypt and in the Czech Republic to carry out work on the locomotives to European industrial standards. Škoda will also collaborate with its partner in Egypt to find and retain such workers.
"We are excited to bring enhanced reliability, availability and safety to the Egyptian national railways and passengers," Marek Herbst, Senior Vice President Service at Škoda Group, said. "Over the next nine years, we will deliver at least 280 rehabilitated and overhauled locomotives to Egypt with an extended service life of another 15 to 20 years. We will perform up to 15 years of full-service for these locomotives. We are convinced that full-service is the most efficient way for our customers to receive quality care and maintenance for their entire fleet of vehicles."
ENR's locomotives will undergo a major review and renewal of their components. The locomotives' drives and pneumatic parts will be overhauled, and their braking systems and electrical wiring comprehensively modernised. The driver's cabs will also be transformed, with new control panels being installed. The TCMS train control system will also be checked and modified. Finally, the locomotives will undergo a major design makeover.
Škoda Group services both its own products and those of other manufacturers. Service at Škoda is provided by over 1,500 employees. In addition to the 15-year servicing for the Egyptian locomotives, they will now provide, for example, 30 years of full-service for Moravia single-deck units. Abroad, full-service has been ordered by the City of Tampere, ARST Sardegna and Estram Eskisehir, among others. In the Czech Republic, clients include the Prague Public Transport Company, for which Škoda Group has a full-service contract for two metro lines, and the Pilsen City Transport Company, where the group is responsible for the repair and maintenance of the entire fleet.