Merseyrail announce new Managing Director
Merseyrail have announced that Neil Grabhma will succeed Andy Heath and Jane English as Managing Director.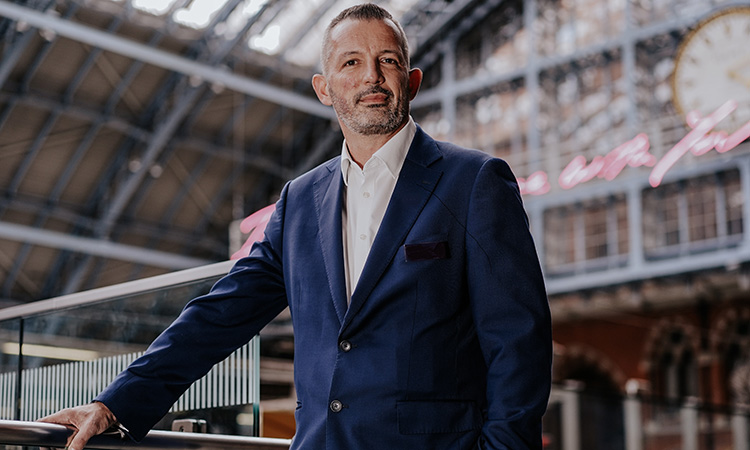 Credit: Merseyrail
Merseyrail have announced Neil Grabham as the new Managing Director. Neil replaces Andy Heath, who left Merseyrail in summer 2023 and Jane English who has been Acting Managing Director for the last ten months.
Currently the Customer Services Director for East Midlands Railway, Neil brings a wealth of experience both from the rail sector and beyond, having previously undertaken senior leadership roles for Greater Anglia, Signet Jewellers and Lidl.
Merseyrail, which runs 600 rail services per day across the City Region, is currently part way through the roll out of a pioneering new fleet of class 777 trains onto the network as part of a significant modernisation programme on behalf of the Liverpool City Region Combined Authority. Neil will lead the business through this exciting change with a focus on delivering the highest quality rail service for local people on behalf of the Combined Authority, in partnership with Merseyrail's shareholders Serco and Transport UK.
"I feel very proud to have been given the opportunity to lead the fantastic team at Merseyrail, who I know share my ambition to deliver a railway that the communities we serve can be proud of," Neil Grabham, Merseyrail Managing Director, said. "This is an exciting time of transformation, with new trains being introduced, and the opportunity to deliver real improvements in the journey experiences of our customers."
"I am very pleased that Neil will be taking over as Managing Director at Merseyrail at such an exciting and transformational time for the business," Dominic Booth, CEO of Transport UK, said. "Neil's focus on the customer and providing the best possible operational service levels, will be a great fit for the City Region. I would also like to thank Jane English for her excellent stewardship of the business over the last ten months."
"We are delighted that Neil is joining Merseyrail," John Whitehurst, Managing Director of Serco's Transport business, said. "He brings with him a wealth of experience and a real focus on customer service, which is so important for Merseyrail as we continue to transform the service on the back of the new train introduction. I would also like to thank Andy Heath for his service as Managing Director."