ARA urge more to consider apprenticeships in rail industry
ARA are trying to boost its workforce by urging school leavers to consider an apprenticeship in the rail industry.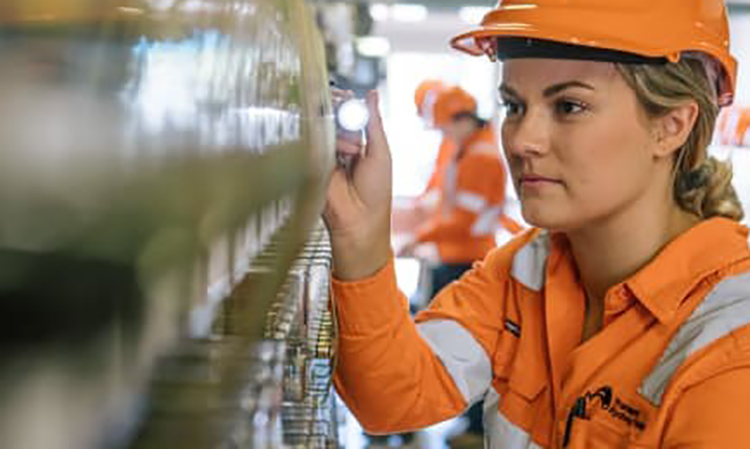 Credit: ARA
Australasian Railway Association (ARA) is asking school leavers to consider one of the thousands of well-paid apprenticeships on offer in rail in an effort to boost its younger workforce.
"ARA research shows that people under 25 represent just four per cent of the rail industry's employees," Caroline Wilkie, CEO of ARA, said. "With a $155 billion pipeline of projects planned in the next 15 years and an ageing workforce, it is absolutely critical we increase our numbers of younger workers. There are dozens of different types of apprenticeships available, from heavy diesel mechanics to civil construction. We particularly urge young people to consider an electrical apprenticeship as there is huge growth predicted for electrical related roles over the coming decade. Careers like electrical technicians are vital to keep our railways operating, as they maintain signalling equipment and control systems, and are the first on the scene if electrical equipment breaks down." 
The ARA's new Work in Rail campaign, which aims to help address a 70,000 worker shortfall, outlines some of the opportunities available for apprentices.
Apprenticeships can lead to roles with starting salaries of:
Electrical linesperson – $93,500
Electrical technician – $92,500
Fitter – $92,000
Plumber – $86,000
Machine maintainer – $85,000
Automotive electrician – $85,000
 Apprenticeships are essential to the rail industry and help develop new talent to support long-term careers. 
 "Right now, there are so many rich and rewarding careers in rail for young people offering highly competitive salaries," Wilkie concluded. "I urge anyone looking at apprenticeship opportunities to consider being a part of a once-in-a-generation transformation of the rail industry which is bringing great benefits to communities across the country."