DB set hiring record as 5,500 young people set to join
Deutsche Bahn have announced that approximately 5,500 young talent are set to start their professional lives at DB with official apprenticeships on 1 September.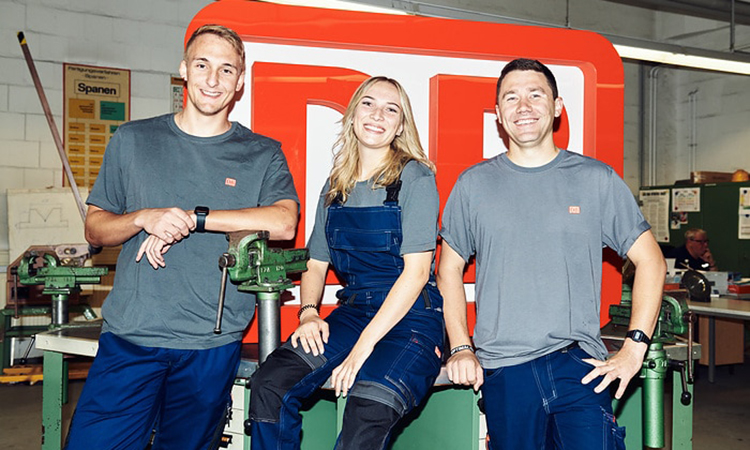 Credit: DB
Deutsche Bahn (DB) has once again achieved a hiring record with around 5,500 young talent set to start their professional lives at DB during the fall. Young talents will be welcomed at eight locations across Germany for the official apprenticeship start on 1 September.
"The first day at work is an unforgettable experience and we are pleased that we can welcome thousands of young colleagues to Deutsche Bahn," Martin Seiler, HR Director for DB, said. "Jobs at DB – that is climate protection in action. We need a lot of junior staff for this."
Most of the young talents will be trained for the professions of train driver (around 800), dispatcher (760) and electronics technician in operational service (740). In total, DB offers 50 apprenticeships and 25 dual study programmes. For 2023 there are still some exciting job advertisements for those who decide at short notice, and recruitment has also begun for the coming year. With more than 14,000 trainees, Deutsche Bahn is one of the largest trainers in the country. Overall, the group wants to bring more than 25,000 new employees on board in 2023.
DB is also increasingly going into classrooms to interest potential young people in the company. The number of school collaborations has continued to rise significantly and is now more than 400. The aim is to maintain close collaboration with around 500 schools by the end of the year and to offer practical days and internships.
Classes will start on 1 November at the following locations: Hamburg, Bremen, Berlin, Erfurt, Frankfurt, Stuttgart, Munich, Dortmund and Cologne.