Avanti West Coast awarded long-term contract after improvements for passengers
Avanti West Coast has been awarded a long-term contract by DfT following significant improvements across reliability, punctuality and customer satisfaction.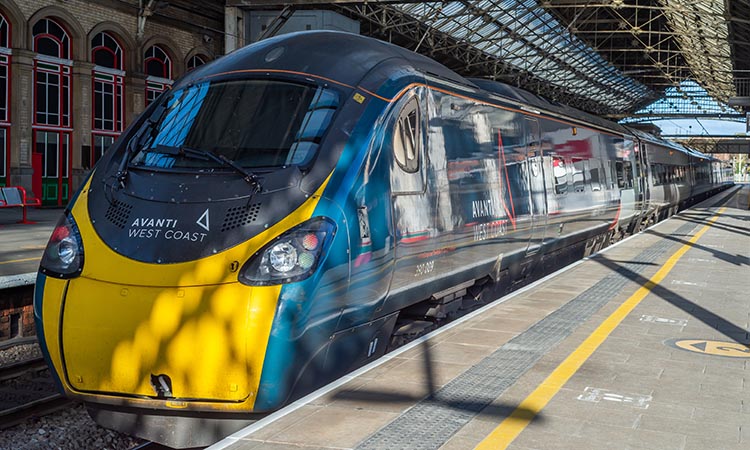 The Department for Transport has awarded Avanti West Coast a long-term contract which will enable them to deliver improved services for passengers, after dramatically reducing cancellations to as low as 1.1% over the past year.
A long-term contract will allow the operator to plan ahead, giving them the certainty they need to prepare advance timetables, roll out new train fleets and continue their work to improve services – benefitting passengers in both the short and long term.
This comes after the Department placed Avanti West Coast on two consecutive short-term, six-month contracts and ordered them to develop a recovery plan aimed at addressing poor performance on vital routes – including between Manchester, Birmingham and London – which were brought on by a shortage of available drivers.
Alongside the recovery plan which prioritised training new drivers, reducing reliance on rest day working and getting tickets on sale earlier, a recovery timetable was introduced which has seen services increase from 180 trains per day to 264 on weekdays – the highest level in over two years.
By the end of the first six-month contract in March, Avanti had already made significant progress towards its recovery, with 40% more services being run and cancellations within Avanti's control falling to 4.2%. Those arrangements were further extended to ensure these improvements would continue and passengers would feel confident in using the services again.
Since then, Avanti West Coast's services have seen further improvements:
Cancellations have consistently been below 3% since March 2023, and as low as 1.1% in July 2023, down from 13% in January 2023
Over 90% of trains now arrive within 15 minutes of their scheduled time, improved from 75% in December 2022
Over 100 additional drivers have been trained and brought on since April 2022
Improvements to passenger facilities on trains including better seats, lighting and charging points.
"The routes Avanti West Coast operate provide vital connections, and passengers must feel confident that they can rely on the services to get them where they need to be at the right time," Mark Harper, Transport Secretary, said. "Over the past year, short-term contracts were necessary to rebuild the timetable and reduce cancellations. Now Avanti are back on track, providing long-term certainty for both the operator and passengers will best ensure that improvements continue."
As well as working directly with the operator and local stakeholders on the recovery plan over the past year, the Government continues to support the industry – including through setting a mandate – as it engages with unions to ensure we can take forward much-needed reform, including introducing a reliable seven day a week service to secure the future of our railways. The transformation of Avanti's performance over the past year demonstrates how, through working closely with Government, setting out clear set goals and being incentivised to succeed, the private sector can deliver on our railways.
Starting on 15 October 2023, Avanti West Coast's new National Rail Contract will have a core term of three years and a maximum possible term of nine years. After three years, the Transport Secretary can terminate the contract at any point with three months' notice. DfT will stay in close contact with the operator and local stakeholders to monitor Avanti's performance as it continues its progress to a sustained recovery.