Simon Fletcher joins our Editorial Board
Global Railway Review is pleased to announce that Simon Fletcher, Coordinator Europe at the International Union of Railways (UIC) has joined our Editorial Board…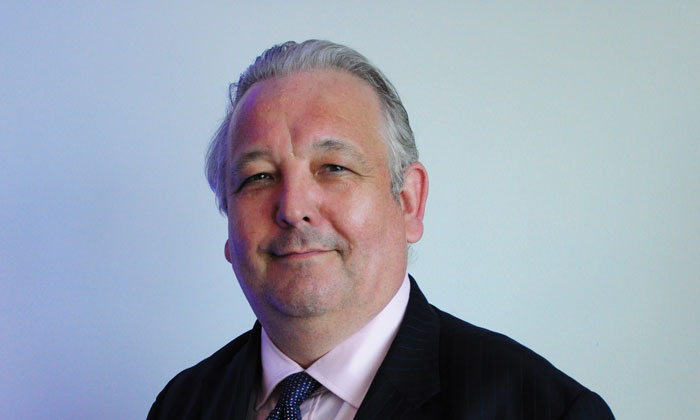 Simon joined the UIC in 2003 on secondment from Southern in the UK. Initially taking on the role of coordinating system safety and operations activity at the UIC's headquarters in Paris, Simon has been a Member of the Board of Directors since 2009 and is responsible for the UIC's presence in Brussels (where he is based) and for coordinating the UIC's European portfolio where over 65% of the UIC's members are located.
Global Railway Review plans to utilise Simon's knowledge of the rail sector to deliver articles from time-to-time so that our readers are kept informed of current and future developments throughout Europe.
On confirming his position on the Editorial Board, Simon said: "Shaping the future European rail system is very much a collaborative activity. Rail, above all else, is a system and must therefore be designed, constructed, operated and maintained as such. Communicating amongst the collaborators within that system but also to the wider European population that use the system is essential to the development of rail and ensuring that rail becomes the attractive first choice of customers. The UIC is delighted to be able to work closely with the Global Railway Review team in support of that objective."
Deeply involved in the work of interoperability and with an operations and safety background, plus many roles in the UK including as Operations Director and Head of Safety and Standards, it was natural that Simon would be involved in significantly contributing to the development of interoperability and safety management systems.
In previous lives he has had experience in the preparation of operational rules and the setting of standards at national level when with RSSB and development of international operations during his 10 years during the project, implementation and operational phases of the Eurostar service through the Channel Tunnel.
In a very much earlier phase of his career, Simon was a train driver as well as a driver tutor.
Now Simon's focus is on the vision for the railway of tomorrow and in developing innovation and standardisation programmes to see the vision into reality. With this level of strategy as a clear objective, the role performed by the UIC is central to ensuring that the Future European Railway System is one that plays a clear and key part in the economic strength of Europe.
For more information about the UIC, please visit: www.uic.org
Related topics
Related organisations
Related people