Hitachi Rail Europe reveals conceptual high speed train interior
Hitachi Rail Europe has today revealed a conceptual high speed train interior at the Railtex 2015 exhibition. The designs have been produced through user research and passenger studies and built on previous experience in developing rolling stock for HS1 and Shinkansen trains in Japan. Hitachi hopes to develop interiors for passenger needs now and in […]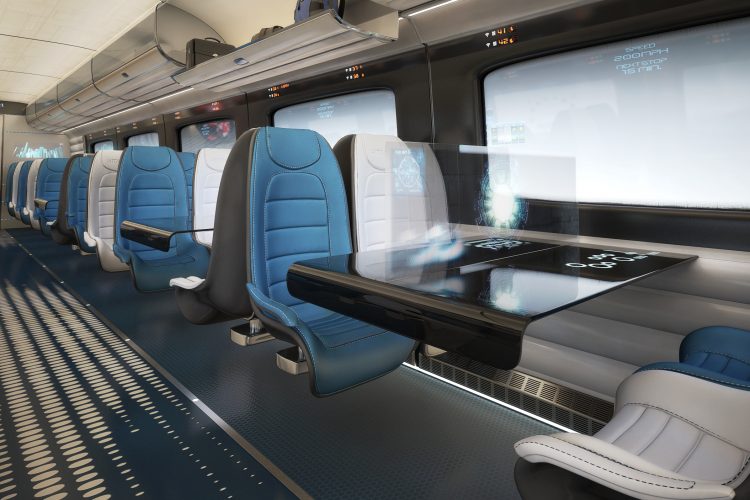 Hitachi Rail Europe has today revealed a conceptual high speed train interior at the Railtex 2015 exhibition.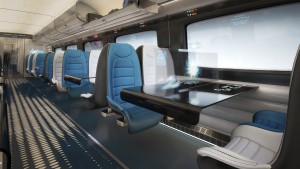 The designs have been produced through user research and passenger studies and built on previous experience in developing rolling stock for HS1 and Shinkansen trains in Japan. Hitachi hopes to develop interiors for passenger needs now and in the future.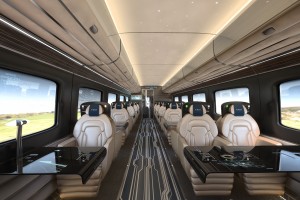 The designs are on display at the Railtex exhibition in Birmingham from 12th-14th May. Visitors are able to physically explore the high speed train concept interior through a 3D imaging showcase and virtual reality walk-through.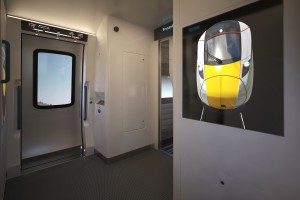 Managing Director Keith Jordan commented: "We are delighted to be exhibiting at the UK's largest rail exhibition and we would encourage you to come to the Hitachi stand and see for yourself our very high speed 3D virtual experience and let us know what you think about it."
Related topics
Related organisations