Massachusetts promotes resiliency investments and passenger communication for improved winter transit system
The Massachusetts Bay Transportation Authority (MBTA) has announced that more than $101 million has been invested in capital improvement projects, but highlights the importance of communication to ensure the smooth operation of the transit system in severe weather.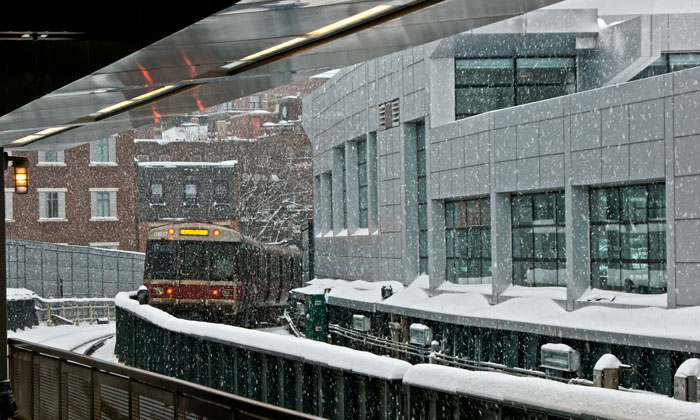 'The T' – so called after the authority's logo – is encouraging its customers to plan ahead for their winter commutes by staying connected via twitter, their Commuter Rail app and by signing up to T-Alerts, in an effort to ensure customers stay up to date with the latest service information.
Communication is key in winter
Commenting on the company's efforts to help improve commuters' journeys, MBTA General Manager Luis Manuel Ramírez said: "In advance of this winter, we're doubling down on our efforts to highlight the key resources that allow us to get the most accurate information about service out to our customers, so they can make informed decisions."
"While we've proactively made investments in equipment and infrastructure to make the MBTA more resilient, we also want to strengthen the channels of communication we have so our riders know what to expect and can plan ahead."
Throughout the winter months, the MBTA and Keolis – the MBTA's commuter rail operating partner – closely monitor weather forecasts to assess expected and real-time conditions related to scheduled service and operations.
Infrastructure and operations investments
"Building on the experience and investments over the past three years, the MBTA has made major progress in our infrastructure," said Deputy General Manager Jeff Gonneville. "In the weeks to come, we'll continue our multi-faceted approach to snow preparations, from trimming trees along the Green Line corridors, to installing new rail, expanding snow clearing and snow removal contracts, performing upgrades to vehicles, and adding additional backup power equipment."
Since the winter of 2015, the MBTA has upgraded track and signal infrastructure, invested in snow-fighting equipment and stocked up on replacement parts for vehicles. In total the authority has invested more than $101 million in winter resiliency efforts. Last winter, the Boston area experienced forty-two inches of snow with the MBTA's Storm Desk activated seven times and the MBTA's Emergency Operations Center activated five times. However, there were no shutdowns or closures in MBTA service, thanks to snow-fighting equipment being deployed and staffing levels being increased when needed.