First of new Caledonian Sleeper trains arrive in UK
Introduction of the new trains will cause a wide range of improvements to the overnight rail service, initially on the Lowlander route…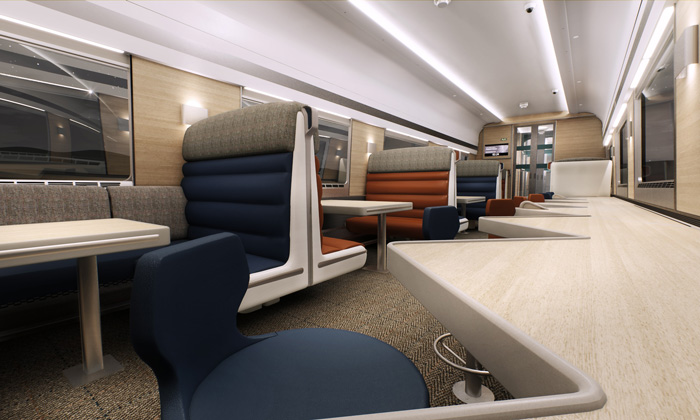 The first carriages from the new £100 million fleet of Caledonian Sleeper trains have arrived in the UK ahead of their introduction to service.
Starting in October 2018, the transformation of the overnight rail service will begin as 75 new carriages are introduced in a phased transition. A total of five carriages have arrived in Glasgow, where they will start extensive testing over the coming months and will be fitted out internally following testing. Fully fitted out carriages will arrive in the UK at a later date.
The carriages have travelled through the Channel Tunnel to Scotland from the Velim Test Centre in the Czech Republic where they have been undergoing mandatory trials.
The introduction of new trains will be the culmination of a wide range of improvements and also the first investment in Caledonian Sleeper since Serco took over the franchise on behalf of the Scottish Government in April 2015. These have had a dramatic impact on the service and the number of customer journeys has increased by 21 per cent.
The new vehicles will initially debut on the Lowlander route between London and Glasgow/Edinburgh. Caledonian Sleeper has announced that tickets will be made available from February 2018 on Sleeper.scot.
Humza Yousaf MSP, Minister for Transport and Islands, said: "The Caledonian Sleeper is an iconic rail service, recognised in Scotland and across the world. The introduction of new rolling stock, with features new to UK railways, can only enhance its reputation."
The new trains are currently being constructed by CAF in Spain, at a cost of over £100 million, part funded by a capital grant from Scottish Ministers of £60 million. They will be the first sleeper trains to be introduced to the UK for over 35 years.
Designed to accommodate the modern-day traveller and cater to both business and leisure travel guests a range of accommodation options will be offered. Incorporated into the trains will be seats built specifically for comfort, twin and single classic and club rooms, each with en-suites. These rooms can also be made fully accessible for guests with reduced mobility. A hotel-style key card entry system will be implemented, alongside charging panels and Wi-Fi throughout the train.
Peter Strachan, Chairman, Serco Caledonian Sleeper, said: "We believe the new Caledonian Sleeper trains will truly set a new standard in overnight travel and we have worked closely with Transport Scotland on their development since taking over the franchise in 2015."