Nexus has officially begun the proceedings of buying a whole new fleet
The public body that owns the Tyne and Wear Metro is buying a new fleet to offer better reliability and improved comfort for passengers…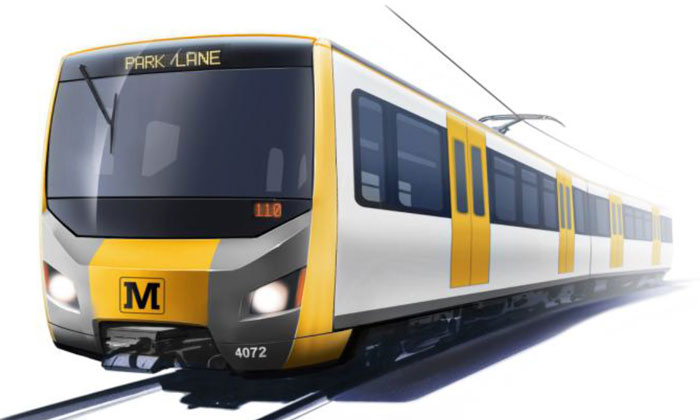 Nexus, the public body which owns and operates the Tyne and Wear Metro, has officially begun the £362 million project to buy a new train fleet; transforming the reliability of Metro services for passengers.
The commencement of the procurement process was given the green light by the North East Combined Authority's Leadership Board on 16 January 2018.
Councillor Nick Forbes, Leader of Newcastle City Council and thematic lead for transport on the North East Combined Authority, said: "A reliable Metro service is absolutely vital and a new fleet of trains ensures that we can deliver that. This is the first step to a bright new era for the Tyne and Wear Metro, a key public service that plays such a big part in so many people's everyday lives."
Nexus is expecting global interest in this project – the biggest in the history of the Tyne and Wear Metro system since it was built in the late 1970s. The Government has agreed to invest £337 million towards the cost of the new train fleet, with a £25 million contribution coming from Nexus.
A tendering exercise has been launched to source a rolling stock supplier. It is expected they will design and build the new Metro trains, which are scheduled to enter service at the end of 2021. A new maintenance depot will also be built on the existing Metro depot site at Gosforth in Newcastle.
The new Metro fleet, 84 carriages (42 trains) in total, will offer greater reliability while delivering improved comfort and convenience for passengers. The trains will incorporate air conditioning, digital connectivity, phone charging points and a linear seat layout to create more space for wheelchairs, standing room and luggage.
"The trains that we will buy will transform the reliability of the Metro system, as well as reducing energy usage and updating the experience of travelling by Metro. We will also future-proof them so that they have the capability of serving more destinations on a wider network in the future," said Managing Director of Nexus, Tobyn Hughes. "We are in the process of finalising the specification, and we have used extensive market research to inform the interior layout."
Nexus anticipates that the bidders for the supplier position will be shortlisted by the late summer of 2018 and the winner will be announced in 2019.
The new Metro trains will arrive in stages. As each new train arrives an old one will be removed from service, meaning it is expected to take two years to the replace the entire fleet.