Quicker direct services from Bristol to London scheduled for 2019
A large signalling upgrade in Bristol will transform the area's rail transportation system with two new tracks, more frequent trains and faster direct services to London…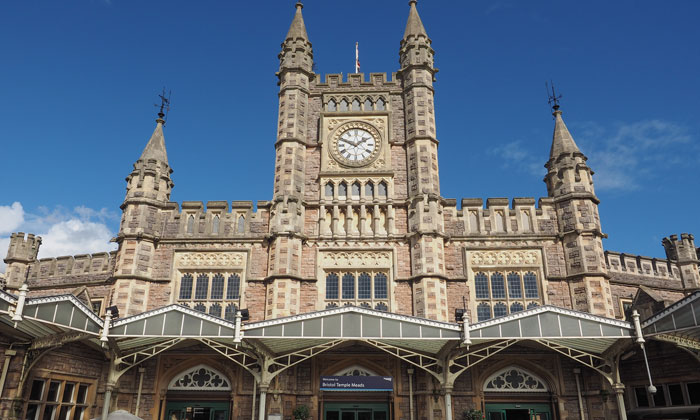 Bristol's rail transport services will be transformed in 2019 with two direct services per hour to London on newer trains that can complete some journeys 17 minutes quicker and have 24 per cent more capacity.
The upgrade is thanks to the biggest ever signalling upgrade in Bristol due to begin in April 2018 as well as the construction of two new tracks along Filton Bank.
The £130 million signalling upgrade is part of Network Rail's Railway Upgrade Plan and will stop trains running from Bristol Temple Meads between 30 March and 3 April.
Tony Lamb, Senior Sponsor for the project at Network Rail said: "A huge effort has been made to be in a position to deliver Network Rail's biggest ever signalling upgrade this Easter as part of our Railway Upgrade Plan. Once complete, along with Filton Four Tracking at the end of this year, rail journeys in Bristol will be transformed with more seats, quicker journeys and more services."
As well as the railway upgrade, GWR are replacing their 40-year old High Speed Trains with new Intercity Express Trains which will cause a 24 per cent increase in passenger seats.
GWR Operations Director, Rob Mullen said: "This work is vital for GWR to be able to deliver the full benefits our new Intercity Express Train fleet is bringing, including seven trains an hour between London and Bristol and quicker journey times – further supporting Bristol and its economy."
The Bristol Area Signalling Renewal and Enhancement (BASRE) project is set to be delivered after signalling gantries and 30km of cables have been installed and 124 tests of the signals have been completed.
The re-signalling and Filton Four Tracking are crucial to support the introduction of a new timetable in January 2019 which will deliver the full complement of new trains and passenger benefits.