Free Wi-Fi is now available on Southeastern trains
Southeastern railway are focusing on improving the quality of their journeys to increase passenger satisfaction, which includes the implementation of new free Wi-Fi on all their trains…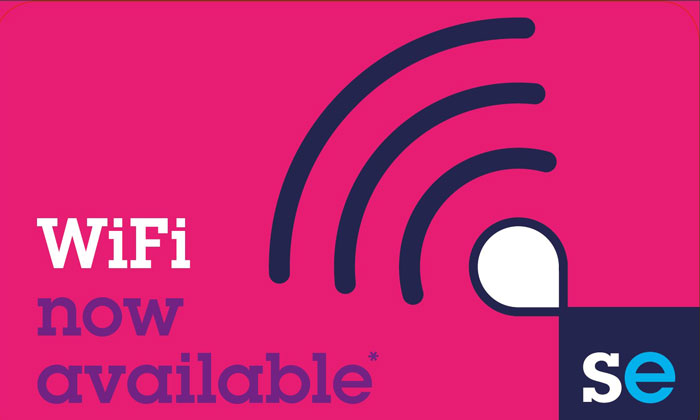 Southeastern passengers are now able to access a new, free Wi-Fi system on-board trains.
The Wi-Fi system is being included on trains as part of the £78 million programme of investment, focused on improving Southeastern's passenger journey experience.
Every train unit in Southeastern's fleet – metro, mainline and high-speed – is being gradually fitted with the system, which can be used across the network in Kent, Sussex and south-east London.
Approximately two-thirds of Southeastern's 392-strong fleet of train units have already been fitted with Wi-Fi and the remainder is expected to follow with a completion date no later than June 2018. Installation teams at Southeastern's depots in Ashford, Ramsgate and Slade Green have worked hard on this full-fleet upgrade – for many of the engineering team, it is the biggest project they've been involved in.
Mark Johnson, Engineering Director, said: "We're thrilled to provide this free Wi-Fi for our passengers. This is what they've been asking for, so our engineers have worked day and night to install the system."
Southeastern's Wi-Fi network can be found easily with 'Southeastern_WiFi' appearing in the available networks with no need to provide an email address. It will enable email without large attachments, internet searches, connectivity for smartphones and tablets and on-train stored content such as basic travel and timetable information.