California High-Speed Rail Authority begins CP 4 construction
The California High-Speed Rail Authority and California Rail Builders are working with local union halls to utilise the workforce in Central Valley for Construction Package 4…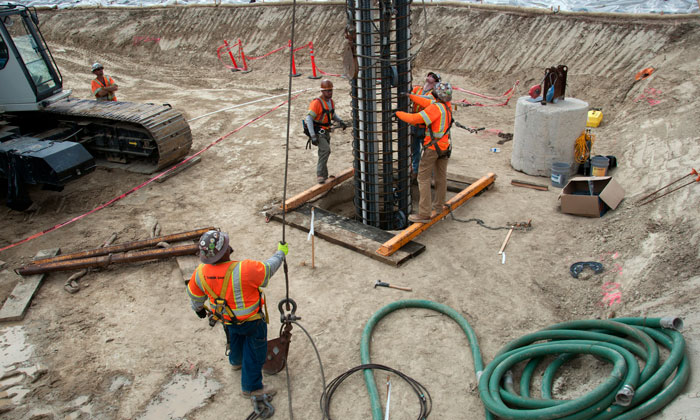 In Kern County, construction crews have begun the foundation work for a bridge that will carry high-speed trains over Garces Highway. This is the first significant construction activity for Construction Package 4 (CP 4).
CP 4 is a 22-mile long segment which will begin a mile north of the Tulare-Kern County line and reach Poplar Avenue. The current construction is being coordinated by design-builder, California Rail Builders (CRB).
The Garces Bridge will be approximately 102-feet in length and 52-feet wide, with abutments at each end and a vertical clearance of just over 15 feet.
Drill rigs and heavy machinery arrived at the site in Garces Highway near Scofield Avenue, where shafts 80-feet into the ground are being drilled. Rebar cages are being lowered into the shafts and covered with concrete.
Garces Highway will remain at-grade and Scofield Avenue will be realigned to become parallel to the high-speed rail alignment.
CRB has contracted with several small businesses for the Garces Bridge project. To date, 142 workers have been dispatched to work on CP 4, 99 of which come from Kern County.
Related topics
Related organisations
Related regions