Britain's rail freight in 2016 supplied over £1.7 billion in economic benefits
A new report from KPMG and the Rail Delivery Group has highlighted the great economical impact rail freight has on Britain…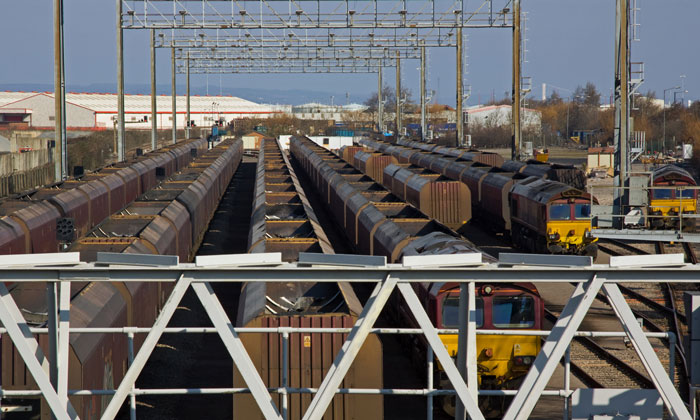 A freight depot at Avonmouth docks, Bristol, UK
The Rail Delivery Group (RDG) has published new data that reveals the £1.7 billion economic benefits that rail freight brings to Britain. The data, compiled by the consultancy KPMG using rail industry statistics, finds that British businesses benefited by £1.2 billion in productivity gains and an additional £0.5 billion was generated in other economic benefits from rail freight.
The data, published in a report 'Rail Freight: Working for Britain', reveals how freight is securing benefits for the British economy: Reducing road congestion, supporting the delivery of infrastructure, reducing carbon emissions and reducing imbalances in regional economies.
A breakdown of the data finds that within the UK nations and regions, North West England, Yorkshire and Humber, Scotland and the West Midlands have the highest productivity and externality benefits, with 87 per cent of benefits secured outside London and South-East England.
Each year the rail freight industry carries goods worth over £30 billion for its customers, from whiskies, cars and clothing to cement, stone and oil.
Paul Plummer, Chief Executive of the Rail Delivery Group, said: "Working together, the partnership railway stands ready to do more to increase the benefits that rail freight is delivering for Britain. As we prepare to develop new trading relationships outside the European Union, we can build on the £30 billion worth of goods carried by rail freight, connecting more British businesses with new markets via our sea ports around the country."