Île-de-France Mobilités buys 36 extra Francilien trains from Bombardier
Passengers across Paris will benefit from modern trains with new features focused on increasing passenger comfort and safety.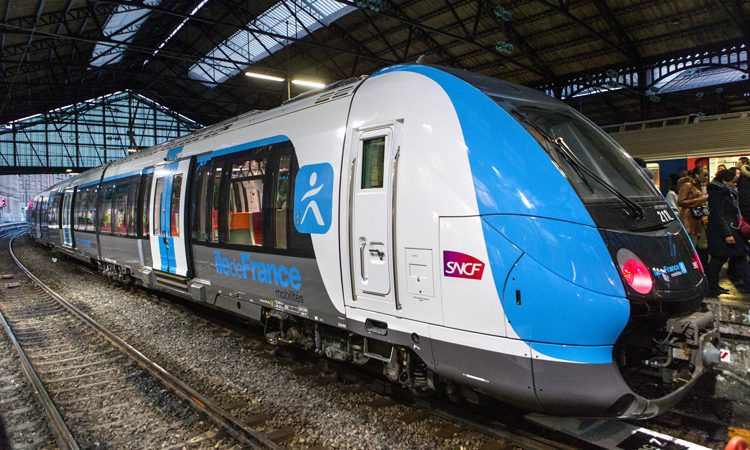 Bombardier Transportation has received an order for 36 Francilien train sets (270 cars) from the French national railway corporation, Société nationale des chemins de fer français (SNCF) on behalf of the Greater Paris public transport authority, Île-de-France Mobilités.
The order, a call off from a contract signed in 2006 with SNCF for a maximum of 372 trains, is valued at approximately €261 million.
Entirely financed by Île-de-France Mobilités, these trains will be rolled out on lines L, J and P on the SNCF Transilien network to continue modernising the fleet.
"This train, specially designed to meet the challenges of the dense and congested Transilien network, has proven its strengths. Fully adapted to this urban transportation ecosystem, it's the most reliable fleet operating on the network. The trains offer exceptional energy efficiency, optimised maintenance costs and a sleek design with amenities that are particularly appreciated by travellers," said Laurent Bouyer, President of Bombardier Transport France.
These new trains will be equipped with USB ports, new and more ergonomic handrails and large panoramic screens to increase readability of passenger information. As best performing fleet in Île-de-France, the Francilien trains contribute to the punctuality of the lines.
From the beginning of the project, Bombardier engineers focused on passenger needs and designed a modern spacious commuter train. The Francilien offers room for up to 1,000 people and includes large seats, wide doors and open gangways to increase passenger flow. In addition, they are equipped with the latest energy efficient and 'intelligent' technologies as well as improved security systems.
This new order consists of 18 short trainsets, totalling 126 cars, to operate on lines L and J from and to Paris Saint-Lazare station, and 18 long trainsets, 144 cars, for line P from Paris Est station. Altogether, SNCF will operate a fleet of 313 Francilien commuter trains.