PORR wins Poland's largest railway construction contract to date
PKP PLK awards PORR with its fifth contract, appointing the company to complete the modernisation of an essential railway line.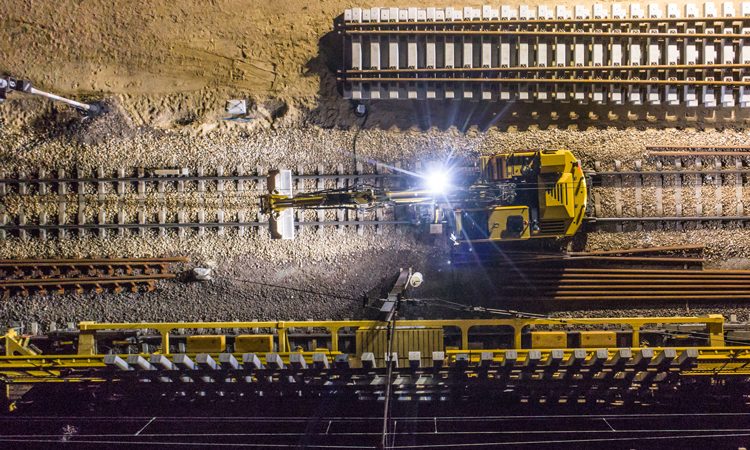 PORR has been commissioned by PKP PLK SA with the complex modernisation of the railway line Oświęcim – Czechowice-Dziedzice in southern Poland. 
With an order value of approximately €116 million, this contract is the largest railway construction contract for PORR in Poland so far.
It is expected that the works will be completed by the end of July 2021.
The track modernised by PORR is part of the railway line No. 93 Trzebinia-Zebrzydowice. This line is important for both passenger and freight traffic. It is used in particular for the transport of coal from the Upper Silesian mines and the transit of goods through the Czech Republic to southern Europe.
"As this is a design and build project, our Polish colleagues have already started planning. In only six months, the design planning should stand and at least 16 months after signing the contract all necessary building permits should be available. For such a complex project, high railway construction competence, perfect teamwork and in-depth knowledge of all local conditions are indispensable," said Karl-Heinz Strauss, CEO of PORR AG.
On the 21km-long section of rail, a total of 63km of tracks and 106 turnouts will be renewed alongside the modernisation of the control and safety technology, the overhead line and 13 level crossings. All stations will be equipped with new, barrier-free platforms and 45 engineering structures, including 20 railway overpasses, will be renewed or renovated.
This is the fifth order that PORR SA in the south of Poland has received from PKP PLK. The total contract value of these five railway construction projects is approximately €285 million.